Thriving on Disruption: Building a Startup During a Global Pandemic
The pandemic has been a challenging time for many businesses, but for some, it has also proved a unique environment to launch. Luke Christou speaks to startups that have launched amid Covid-19 to find out how they are succeeding in this environment
New business registrations fell globally as the pandemic hit. In the US, Census Bureau figures revealed a 20% decline in registrations in April - a small drop in comparison to countries such as Portugal and France, which saw a decline of 70% and 54% respectively in the same month.
Yet, at a time when most are seeking job security, many startup founders are pushing ahead. Now, according to Sarah Neill, founder & CEO of Mys Tyler, a fashion technology platform that matches users with influencers with similar body types, is as good a time as any for entrepreneurs.
"Global pandemic or not, startups are hard, and will always be super risky - even in the most ideal of conditions. So the only people that should be pursuing the role of the entrepreneur are those that would want to be doing it regardless," Neill says.
"However, if anything, Covid-19 creates a lot of opportunities. There are changes in what people need and want, as a result of changing living and working conditions. Being agile and being able to quickly meet these demands can mean overnight successes are taking place."
Past periods of turbulence shows that there are opportunities for those willing to take the risk. Uber, Airbnb, Spotify and Pinterest - now worth an estimated $112bn combined - were all launched as the world dealt with the 2007-08 global financial crisis, for instance.
Opportunity for innovation
Startups are feeling the impact of Covid-19 just like any other businesses. According to Startup Genome's 'The Impact of Covid-19 on Global Startup Ecosystems: Global Startup Survey', 73% of startups have seen their revenues decline. Likewise, 70,000 startup jobs have been lost globally since March, with the majority of these losses coming in the transportation, consumer, finance and travel sectors. Yet, while many are feeling the impact, others are thriving amid the pandemic.
In January, entrepreneur Alex Millar was working on his former venture, childcare sharing platform Littlehubs. In April, recognising the impact that Covid-19 was having on the childcare industry, Millar opted to licence Littlehubs' software to one of its partners and turn his attention to a new, Covid-proof venture: Hudled, a platform helping businesses to monitor and optimise their software as a service (SaaS) spending.
"I think to attribute our funding to any one factor would be difficult, but I think it helped that we were working on a 'Covid-resistant' business idea before the pandemic."
"It was a difficult decision but we couldn't see how this business was going to thrive, and later when we saw the Australian childcare industry get decimated we realised we made the right call," Millar explains.
Like Hudled, employment platform Omnipresent, which handles the payroll, tax, benefits and compliance of remote international employees, is also thriving as a result of Covid-19. Matthew Wilson and his co-founder Guenther Eisinger started working on the platform in November 2019. In August, the startup announced a $2m funding round that would go towards expanding to 80 countries by the end of 2020. By October, the company was present in more than 140.
Wilson doesn't attribute Omnipresent's early success to Covid-19 alone, but the explosion of remote working has certainly helped.
"I think to attribute our funding to any one factor would be difficult, but I think it helped that we were working on a 'Covid-resistant' business idea before the pandemic, which then became even more relevant when coronavirus really erupted," Wilson says.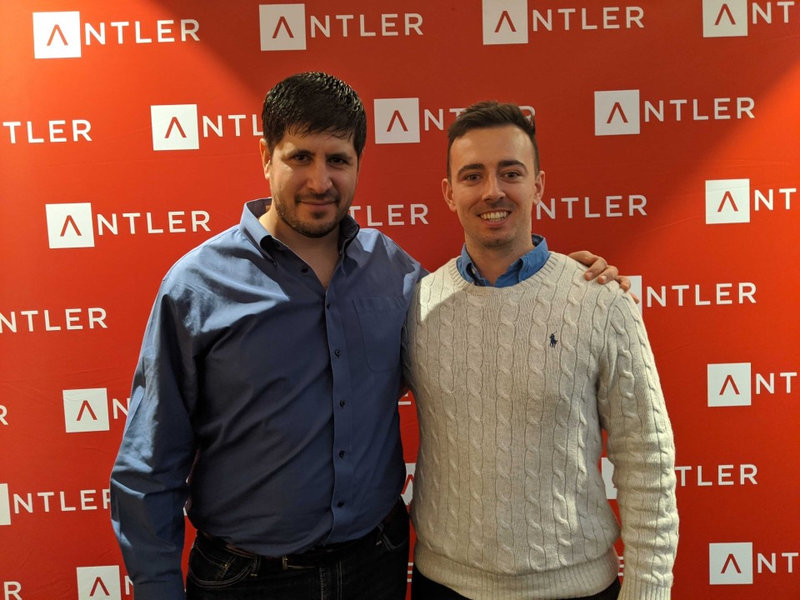 Millar and his Hudled co-founder Santiago Bravo met just twice in person before Australia went into lockdown. Image courtesy of Hudled.
Not without challenges
These founders believe that they are in a favourable position. Not only are their businesses Covid-proof, but as bigger companies turn their attention from innovation to maintaining core businesses, "some competition falls away", Neill explains. This allows startups - with the ability to "delay revenue/profit for a longer period and survive" - to attract better talent at lower costs.
However, building a business amid a global pandemic hasn't been without its challenges.
A past study by Singapore's Infocomm Media Development Authority found that for 78% of startups, networking plays a significant role in their success. This access to informal support is what helps many through their early financial, regulatory and technical troubles. Amid the pandemic, with coffee shops closed, offices shut and travel limited, such support has been more difficult to come by.
"One of the best ways to move fast in a startup is through networking."
"One of the best ways to move fast in a startup is through networking. Meeting people, getting personal connections to expedite learnings, and deals," Neill says. "That's been really tough during this pandemic. Introductions are still happening via Zoom, but those are more clinical and you don't have the informality of a coffee or in-person meeting that helps to convert relationships into more human interactions."
Social distancing hasn't just restricted meetings with mentors and investors. For Millar, it meant building Hudled from the ground up alongside a co-founder that he had met face-to-face just twice before Australia went into lockdown. With his team currently based across three different time zones, the company is still working through the challenges that remote working presents - but there are positives to take.
"The huge upside in this, however, is that building a remote team has given us the opportunity to access talent from all over the world and gives us the flexibility to be based anywhere," Millar states.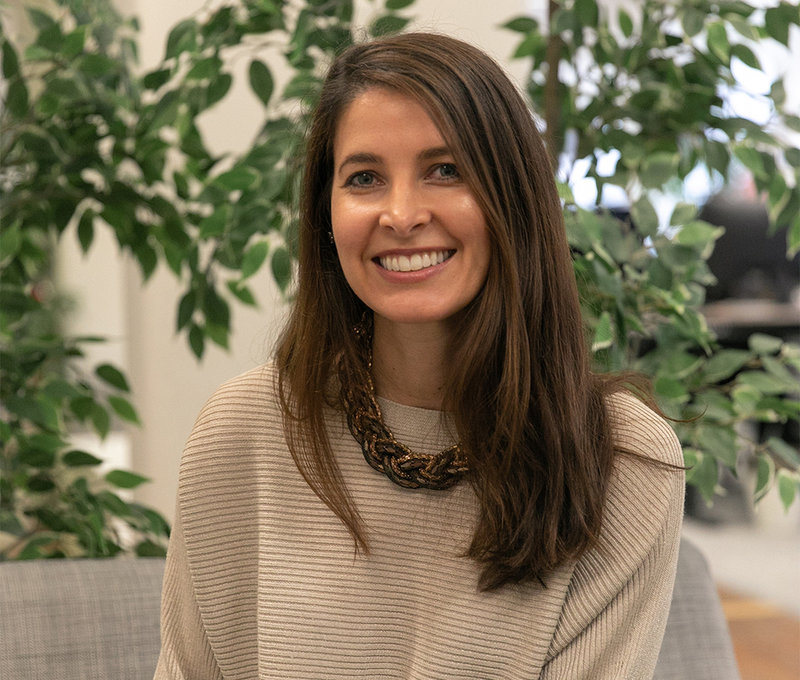 Mys Tyler matches consumers with influencers who have similar size, shape and style. Image courtesy of Mys Tyler
Attracting investment
Startups typically rely on venture capital to fund explosive early-stage growth. However, amid the pandemic, studies have shown that there is increased reluctance among investors and a significant decline in funding. According to Dealbook, valuations in Europe were down by 10-40% in March as lockdown measures came into force. Likewise, more than half of startups have seen investment processes slow or faced unresponsive lead investors, while 20% that had a term sheet set before the pandemic have had them pulled.
"Investors are less certain about the market, the length of lockdowns, the state of the economy and its impact on consumer activity," Neill explains. "They want to see startups that can run really lean and have a long enough runway, or small enough burn rate that they can weather the worst of the pandemic and come out the other side still alive."
"In terms of funding, it's still a numbers game."
For those with Covid-proof businesses and ideas, there is certainly still funding out there. In May, for instance, VC investment in digital technologies such as IoT and robotics jumped to a record high in May as investors sought out startups that could tackle new challenges created by the pandemic, according to BloombergNEF. Likewise, both Hudled and Mys Tyler have found support from early-stage venture capital firm Antler this year.
"We were extremely fortunate to be part of Antler," Millar insists. "They have a huge investment network globally and we were fortunate to be connected with people from all over the globe who were interested in what we were working on."
"In terms of funding, it's still a numbers game," Wilson says. "We spoke to about 70-80 funds within the fundraising period and were lucky to have found the right fit pretty quickly."
For those in a similar position, Wilson recommends taking a proactive approach, following up on warm leads to find fitting investors. However, despite the situation, startups should keep their wits about them and ensure that investors are right for the business:
"Not every investor is going to be a fit and that's okay. It's important to raise money from the right type of investors, as they are also going to be in the business with you over the long term."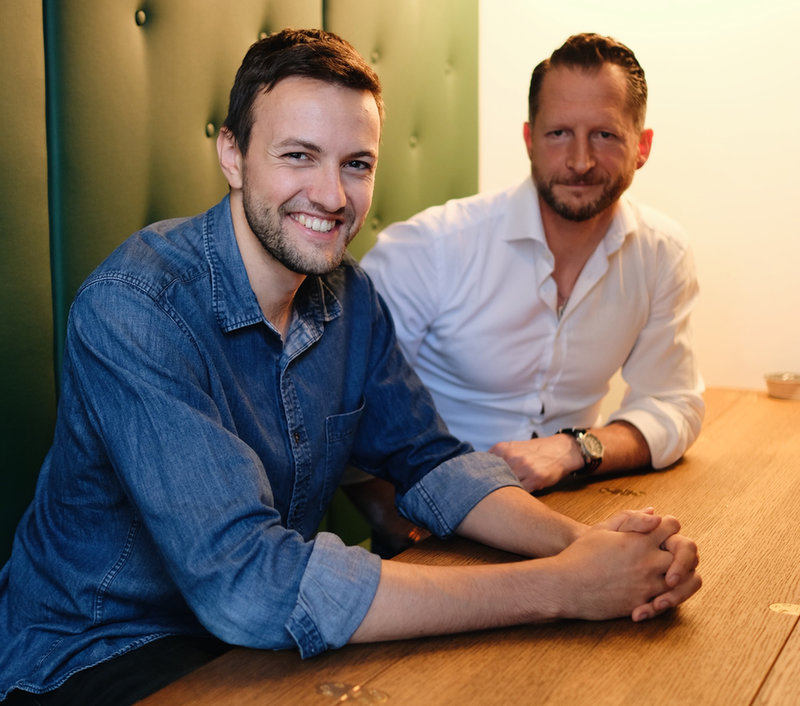 Omnipresent founders Matt Wilson and Guenther Eisinger. Image courtesy of Omnipresent
"Innovation is born through times of change"
Some 20% of new businesses go under within the first 12 months and an additional 40% don't make it to their fourth year. Likewise, it is estimated to take two to three years for the average business to start turning a profit. Launching a startup is never easy, even when we're not in the midst of a global crisis.
"If it's not a pandemic or recession, it will be something else," Neill says. "There's no such thing as the perfect conditions - because if there was, that would encourage everyone to launch a startup, and that means competition is up, and talent is sparse."
So would those that have already faced the challenges of launching a startup during a pandemic encourage others to take the risk?
"Do it! True innovation is born through times of change," Wilson says. "This is a time like no other to build a vision for the future that we all want to live in."