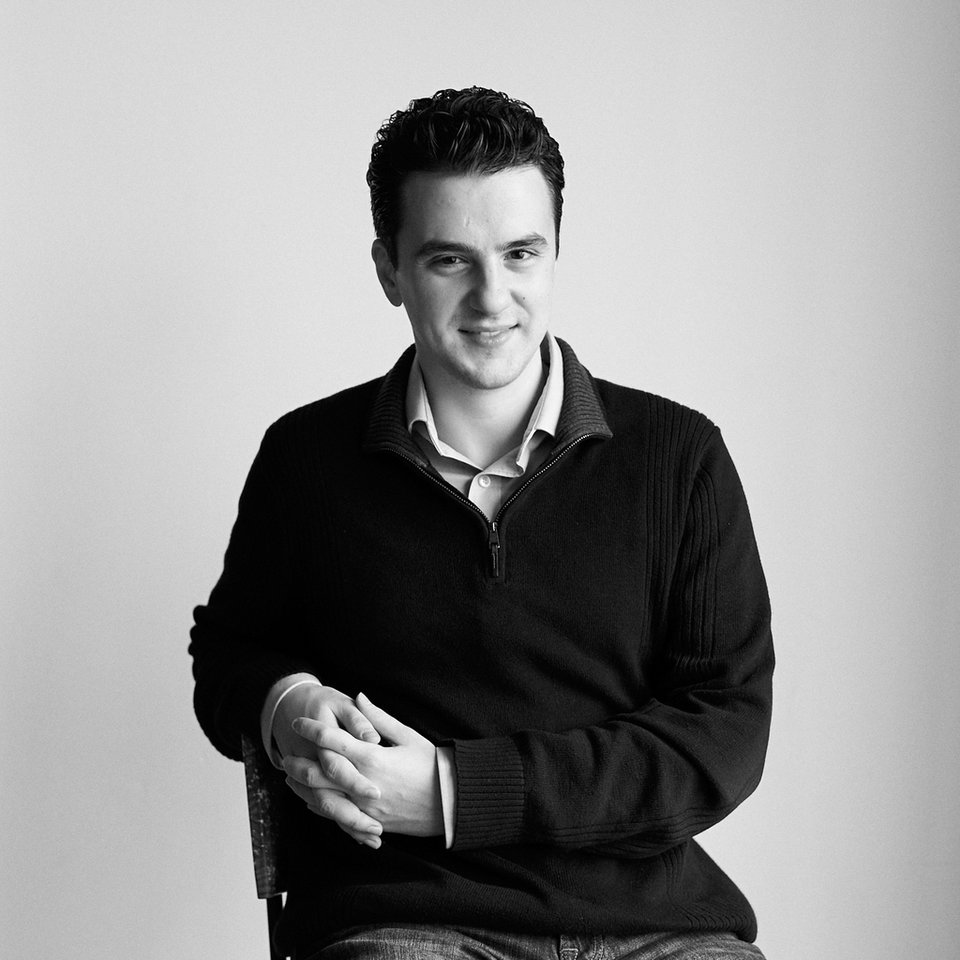 It's Husayn Kassai's business to spot imposters. His company, Onfido, provides software that verifies digital identities to prevent fraud. The company's solutions include document verification and biometric verification, which use a combination of artificial intelligence (AI) and human analysts to make sure people are who they say they are.
In an increasingly online, app-based world, it's a technology increasingly in demand in multiple sectors including ecommerce, healthcare and gaming.
Perhaps the strongest use case is in financial services, where Know Your Customer regulations require organisations to make efforts to verify a person's identity, often via a mobile banking app where a person scans their ID and AI cross-references with a customer's selfie.
Today, Onfido counts fintech companies Revolut, Curve and Mettle among its clients. Its business spans the globe and has raised $100m in funding.
But when Kassai co-founded the company eight years ago at the age of 21, there were times when he felt like the imposter.
"At any point when you scale quickly, it's an adjustment period. And there's a point at which you think 'hey, are we growing too quickly?"
"We weren't successful selling," says Kassai. "I would present to different organisations and businesses and at times there were questions whether I was even over 18. I'm only half-joking, but there's a question of 'are you cut out for this is? Is it meant to be or is it not?'"

Kassai is not alone in experiencing imposter syndrome, where feelings of self-doubt can make people feel inadequate in their work – no matter how successful they really are.

According to one study, an estimated 70% of people experience imposter syndrome at some point in their lives. For some people, feeling like a 'fraud' can be a debilitating experience.

Kassai believes it's a completely normal thing for startup founders to experience.
"At any point when you scale quickly in a short amount of time, it's an adjustment period. And there's a point at which you think 'hey, are we [growing] big too quickly' and so on," he says.

Starting Onfido
Kassai was inspired to start Onfido after moving from Iran to the UK aged 10. For a few months, his parents struggled to open a bank account because they weren't registered at a credit bureau.

"At that point, I started to see the importance of being able to prove that you are who you say you claim to be. And yet, with every passing year I became more aware of how outdated the credit bureau model was."

He says that these centralised logs contain details, such as date of birth and address, that are often available on the dark web, making it easier for fraudsters to steal a person's identity.

"So it's blocking access yet doesn't offer any security. And the more I found out and the more I researched the more I saw how broken this identity infrastructure seems to be, and yet how important it is for any transaction," says Kassai.

According to the United Nations, up to 5% of the world's GDP is laundered money – equivalent to around $2tn. However, less than 1% of the proceeds of financial crime is intercepted.

Seeing an opportunity for technology to address this problem, Kassai developed facial biometric software while studying at Oxford University along with friends Eamon Jubbawy (COO) and Ruhul Amin (CAS).
Oh, to be young
Most new companies are doomed to fail and even the successful ones are more likely to have a rocky start than not. But Kassai found himself facing additional challenges, with his youthful appearance making it difficult to win over established corporate clients who were more accustomed to doing business with people twice his age.

Kassai even grew a beard and started wearing glasses to look "more official" and add a couple of additional years to his appearance.

"I don't think it's an accident that most Silicon Valley-based software companies have young founders, but they get more experienced salespeople to speak," he says.

This continued years into his role of CEO. In 2015 a journalist asked him to submit a photo to accompany a Q&A conducted via email.

"They said 'no, we don't want a photo from a few years ago, we want an updated one'."

Kassai replied that he'd only taken it a few weeks ago.
"You don't want to sound like a student startup anymore."
Situations like these did not help when Onfido was initially struggling to win over customers. So Kassai took several steps to build trust in the company and help shed the image of a young university startup.

To begin with he and his co-founders wore many hats, sharing out roles such HR, payroll, operations, coding and office manager.

The first hire they made was a designer, an unusual move but one intended to bring an "enterprise quality of design" to the product.

"Startups don't do that, they usually hire ten, 12, maybe 20 people before they hire the designer. But we were aware that we could do a lot of these roles ourselves."

Onfido also took all their pictures off the website and removed their university credentials from the company blogs.

"The bit we realised was outside of our skillset is building credibility… You don't want to sound like a student startup anymore."

Gaining momentum
Kassai realised that while they had no control over their age, they did have control over their product. And so he and the team put all their efforts into refining it and getting it to market.

"There was that feeling of how do you build credibility when the cognitive mind considers age a sign of experience and quality rather than skill," he says.

"That's when it became clear to us that being able to let the software do the talking is the way that we're going to be successful. We just put extra in making the software really special."

It took Onfido a year to win its first contract. During that time, Kassai says he was confident that their product would "be the future" – he just wasn't 100% sure that it would be his company delivering it. That would depend on how hard they worked.

"[Winning the first contract] was the first sign that we can build on this now. We've got the proof, now just need to build on it," says Kassai.
"We just put extra in making the software really special."
Kassai is keen to stress that luck also played a "really important role". The timing of Onfido launching its first product coincided with the rise of the trust marketplace ecosystem, where startups launched apps for people to hire cleaners, carers, tutors and so on via a cloud-based app.

"We got really fortunate in our timing and rode the first wave of the trust market," he says.

This wave then rolled into the rise of fintechs. Most do not have a physical branch, making them a natural fit for online identity verification products. And as the incumbent banks followed the trends set by disruptive challenger banks, they too began embracing online identity solutions.

That enabled Onfido to build traction, confidence, and ultimately momentum.

"Momentum and getting contract clients to sign is the number one solution not just to [imposter syndrome], but to every problem that startups have," he says.
Overcoming imposter syndrome
Kassai's advice for anyone suffering from imposter syndrome is to "focus on the glass being half full" and to build up trust with customers.


"People don't trust you or your organisation just for the sake of it. They have bought into something," he says.


"What they're buying into is you as a co-founder and the team that you have been able to attract to work on a problem."


But ultimately, it was remaining confident in Onfido's product and the team that helped him overcome any feelings of imposter syndrome.


"Whenever in doubt about whether you're the right person for the role – or more specifically if your company is worthy of all the attention – look back at the team and ask yourself 'if I wasn't part of this company, would I be buying this product or would I be buying a competitors product?'" he says.


"And if the answer is that you would buy the product that you're selling today, then you have nothing to worry about."