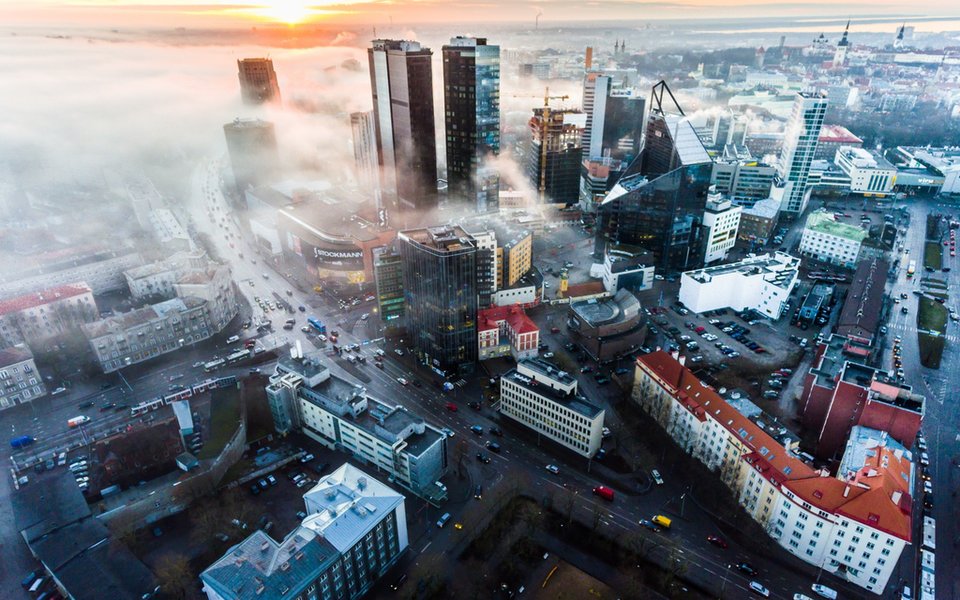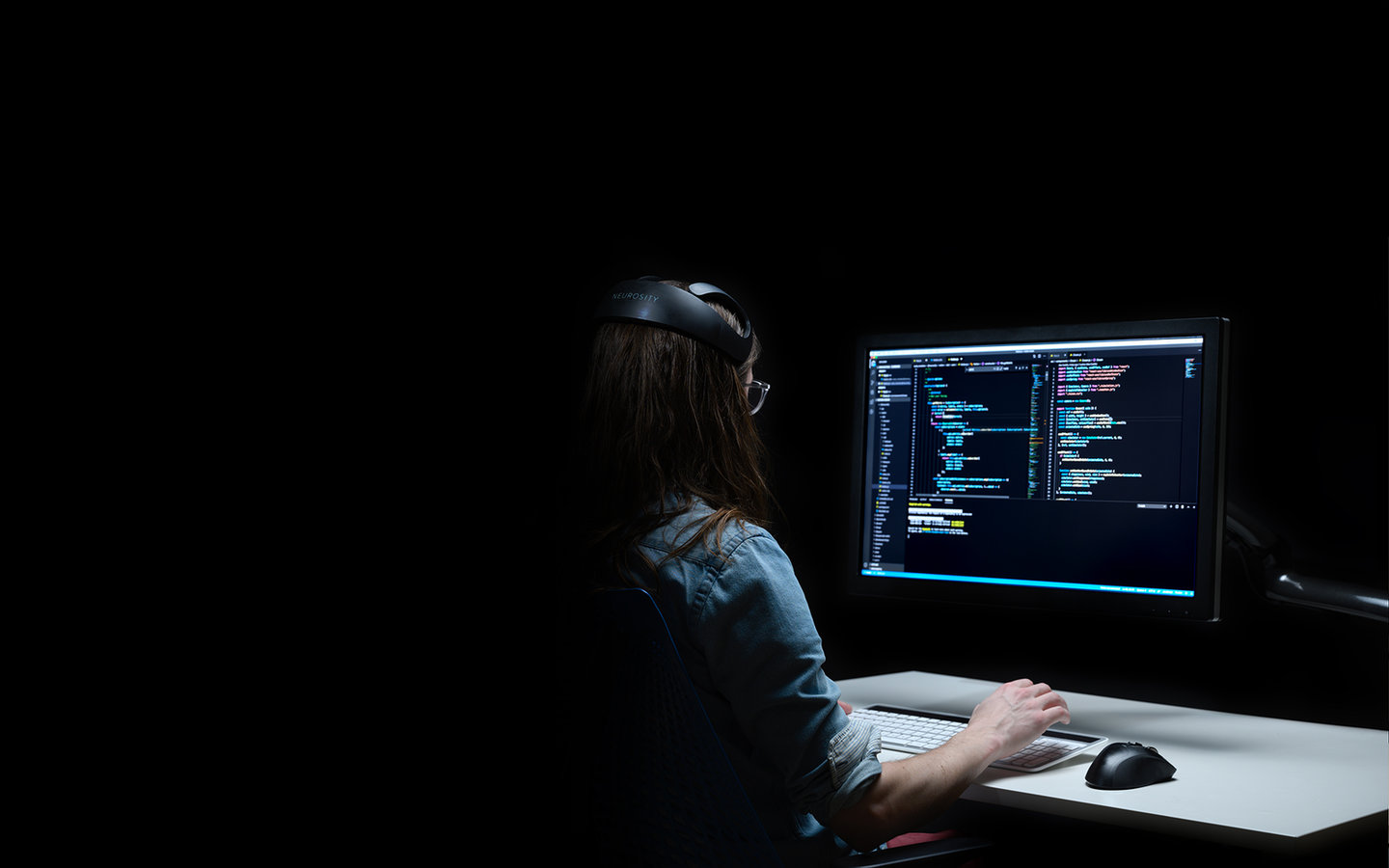 Estonia's cold climate is a hotbed for startups. As of May 2020, there are 1,020 startups registered in the Baltic country – approximately one startup for every 1,300 citizens. Since the early 2000s, Estonia has produced disruptive companies such as Skype, Pipedrive and Monese.
There are many more rising through the ranks. But what makes the north-eastern European nation so successful at breeding startups, and what makes that ecosystem tick?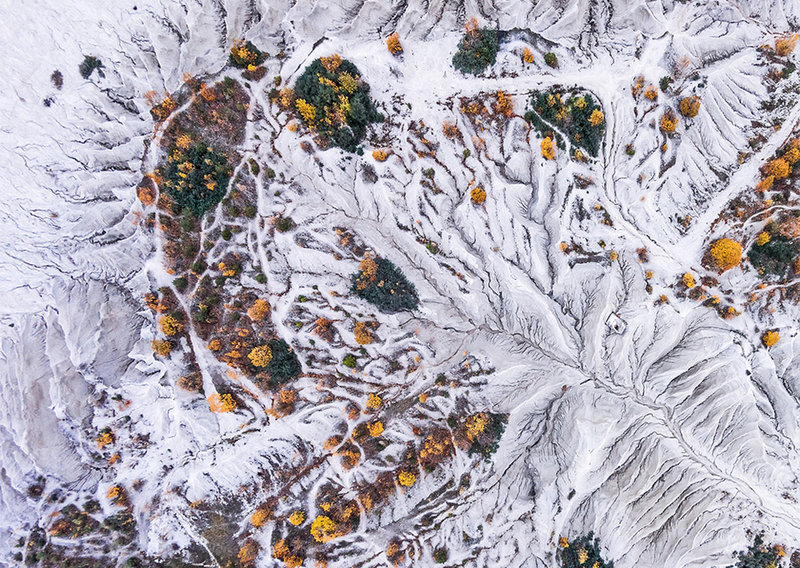 Winter landscape. Image courtesy of Kaupo Kalda
Creating an environment for startups: Estonia's Soviet legacy
To understand Estonia's startup success you need to look back to the Soviet era. Between 1940 and 1991, Estonia was part of the USSR and was shut off from much of the Western world. This environment instilled a problem-solving mentality, says Lars Trunin, head of UK product at currency exchange startup TransferWise, which is headquartered in London but was founded by two Estonians.
His grandmother, for example, created dresses that were not available in shops under the Soviet occupation.
"When 1991 hit, and suddenly the whole regime collapsed, we had the opportunity to take the whole country and think about how we wanted to build it up from scratch – kind of like a startup," says Trunin.
"You cannot build a billion-dollar company focusing on a market of 1.3 million people."
"So if you have that environment, and you have the background where people are constantly trying to figure out how to solve problems in creative ways with almost no resources, then it's a recipe for figuring out pretty cool things."
Following Estonia's independence, its citizens started looking outwards at its European neighbours.
"We thought: 'we've got to do better than that'," says Trunin. "But we're also quite pragmatic people, so we look at the reality and see we only have 1.3 million people."
With few natural resources and a small population, Estonia had to take a different approach to exports. "We learned that it's got to be our brains," says Trunin.
Sten Tamkivi, chief product officer at talent mobility startup Topia, agrees that Estonia's small size forced it to look outwards from day one. "You cannot build a billion-dollar company focusing on a market of 1.3 million people," he says. "That creates this vibe where everything that you start here starts at least with a European, if not global, mindset.
"You never presume one language, one currency, one nationality, one culture. You know intuitively that you have to accommodate all these different groups of people with different views and infrastructure and habits and so forth."
This has created what Tamkivi describes as an "interesting dynamic" for Estonia's startup scene.
"How I visualise that is, if you have entrepreneurs who are trying to build something, and everyone is looking outside, then by definition everyone has their backs together. So it's a very tight and very collaborative startup scene."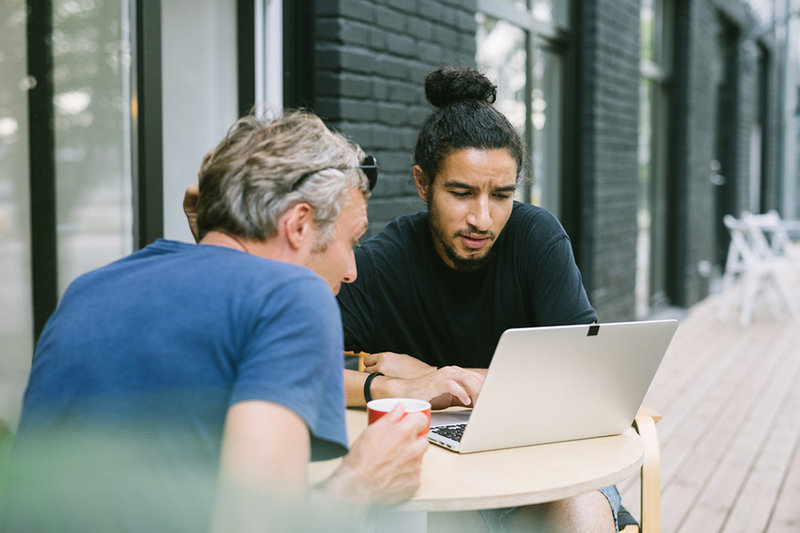 Image courtesy of Rasmus Jurkatam
Skype's lasting impact on the Estonian startup scene
There is no clearer example of this tight knit circle than Skype, Estonia's most successful export. In 2003 six people from Estonia, Sweden and Denmark launched the internet video calling software in Tallinn, Estonia's capital.
Three Estonian's – Ahti Heinla, Priit Kasesalu and Jaan Tallinn – wrote the software underpinning Skype.
In 2005 eBay acquired Skype for $2.6bn, at the time the biggest exit in European tech. In 2009 eBay sold 70% of Skype to investment firm Silver Lake, which included some of Skype's co-founders. Two years later Microsoft bought out all of Skype for $8.5bn.
Many of the original Skype team, dubbed the 'Skype Mafia', went on to re-invest their payouts into new ventures.
Skype's first employee, Taavet Hinrikus, for example, went on to co-found TransferWise and has since made investments into other startups including Bolt, Estonia's rival to Uber.
Heinla went on to co-found Starship Technologies, which develops self-driving delivery vehicles. Meanwhile Kasesalu now works for VC fund Ambient Sound Investments.
"It's going to be an Estonian entity – learn to live with it."
Skype's catalytic impact is borne out in the numbers. In 2006 – one year after eBay acquired Skype – Estonian startups raised a total of €6m in funding. That figure has grown steadily each year and in 2019 Estonian startups raised just under €300m. During those 14 years, Estonian startups have scooped more than €1.2bn in funding in total.
While impressive, these figures are dwarfed by the US, China and some of Estonia's European neighbours. Venture capital investments in UK startups, for example, surpassed £10bn (€11.48bn) in 2019.
But according to Bolt founder and CEO Markus Villig, it is possible to have too much of a good thing.
While rival Uber raised $24.5bn before going public last year, Bolt has raised $270m. He believes that the vast injection of capital into Uber and Lyft created a dependency on new investment to grow the business. With Uber racking up losses of $8.5bn in 2019, funding has also been essential for it to stay afloat.
"One of the benefits of being frugal is that we don't need to raise that much funding to grow," says Villig. "So more than two-thirds of the countries [where Bolt is] running today are already profitable in themselves. That means that we're not that much dependent to raise funding."
It's a common pattern among Estonia's startup ecosystem: revenue generated by startups has now overtaken investment in them.
And where foreign investors would previously make stipulations that startups be registered in the UK or the US, the growth rate and maturity among startups has given Estonian firms more clout. Or, as Tamkivi puts it, they can tell overseas investors that "it's going to be an Estonian entity – learn to live with it; that's a big shift".
"Under the Soviet occupation young people dreamt of starting a rock band."
In addition to capital, Skype gave Estonians a blueprint of success that inspired the next generation.
"In the 1960s, [young people] under the Soviet occupation dreamt of starting a rock band. Nowadays they think: 'what can I start that will allow me to drop out'," says Tamkivi.
Skype also gave many former employees invaluable skills to create their own companies. However, with a population an eighth the size of London, the demand for talent has outstripped supply.
"The only thing we really compete on with each other is talent," says Tamkivi. "We reached a point where there is not enough local talent anyway."

Image courtesy of Renee Altrov
E-Residency: Estonia's digital-first society
Following the fall of the Soviet Union, Estonia has had a "political mindset" that immigration needed to be controlled, says Tamkivi. This resulted in an immigration quota that limits annual immigration from countries outside of the EU and European Economic Area to 0.1% of Estonia's population per year. In 2020 that translated to an immigration quota of 1,314 people.
To stop this from worsening the skills shortage, Estonia launched a startup visa, which means those coming to Estonia to work for a startup are not included in the quota and their application is expedited.
"Nobody uses pen and paper in Estonia."
This dovetails with Estonia's digital-first society. Every Estonian has a mandatory electronic ID, which acts as a legal document and provides digital access to Estonia's e-services such as banking, tax returns, voting and prescriptions.
Some 99% of public services are online in Estonia, while 90% of households have an internet connection. Its advanced digital infrastructure has proven attractive to startups, which can quickly register new businesses online, and has helped fuel a technological mindset among citizens.
"Nobody uses pen and paper in Estonia," says Ott Vatter, managing director of e-Residency, Estonia's pioneering digital residency scheme designed to give entrepreneurs access to the EU market.
"The main reason why e-residents apply for the card is location [for an] independent business," says Vatter.
"So they want to actually sell their services globally, they have customers from different jurisdictions, and they can establish a company inside of Estonia using a digital identity. So they can do it anywhere, from the comfort of their homes."
Instead of making several trips to Estonia to apply for residency, people can visit one of Estonia's 37 embassies around the world. So far the programme has attracted 65,000 e-residents and 12,000 companies – which accounts for approximately 8% of the total companies in Estonia.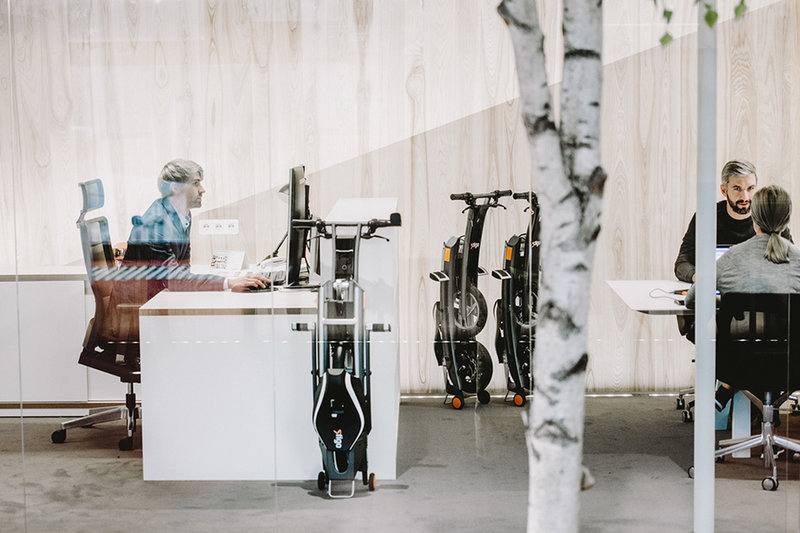 Education, education, education
This digital culture is instilled from a young age via Estonia's education system, which can trace its progress back to Tiigrihüpe, a 1997 government project aimed at reducing the technological gap created by the Soviet occupation.
"And now it's embedded in our education system," says TransferWise's Trunin, whose god-daughter in third grade has already had two years of robotics lessons. "And she doesn't go to an elite school, she goes to a very normal, typical Estonian school."
"Now it's embedded in our education system."
This is also reflected in the country's higher education institutions. The Tallinn University of Technology and IT College and the Tallinn Science Park Tehnopol blend science and entrepreneurship, while the Tartu Science Park in the south of Estonia, helps to cultivate startups into global businesses through its services and support.
Its tech-first education system has produced creative entrepreneurs, with many, such as Bolt's Villig, starting companies at very young ages.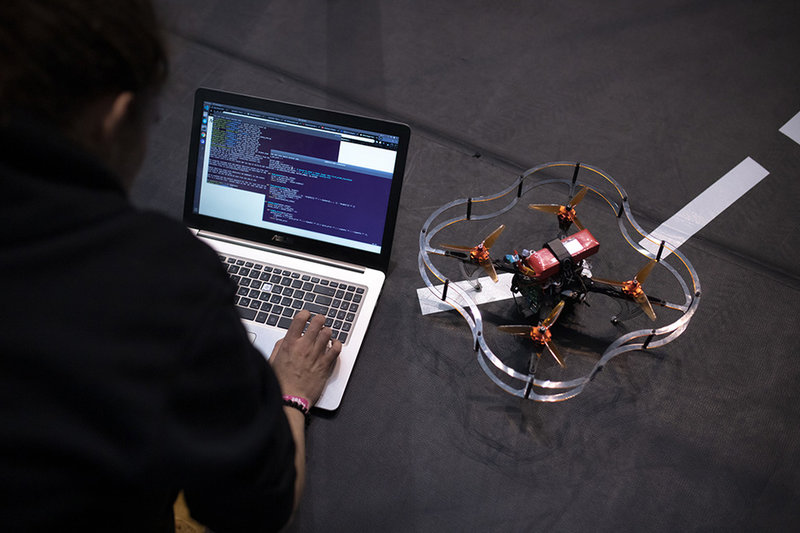 Image courtesy of Renee Altrov
Beyond Silicon Valley

As tech begins to look beyond the dominance of Silicon Valley, Estonia is emerging as an appealing option for startups.

For those that don't mind the Baltic temperatures, the country offers a cheaper alternative for setting up a business to Silicon Valley or London, particularly given its skilled workforce

Kristel Kruustük, co-founder and chief tester at software testing startup Testlio, believes that Silicon Valley is overrated.

"It's interesting with Silicon Valley, you feel like you're missing out, especially when everybody is raising funding for their companies so you feel like 'oh, this is what I need to do," says Kruustük.

"But it's not. I think the best thing is to build a sustainable business, have revenue, have customers that love you. Then it doesn't matter where you are."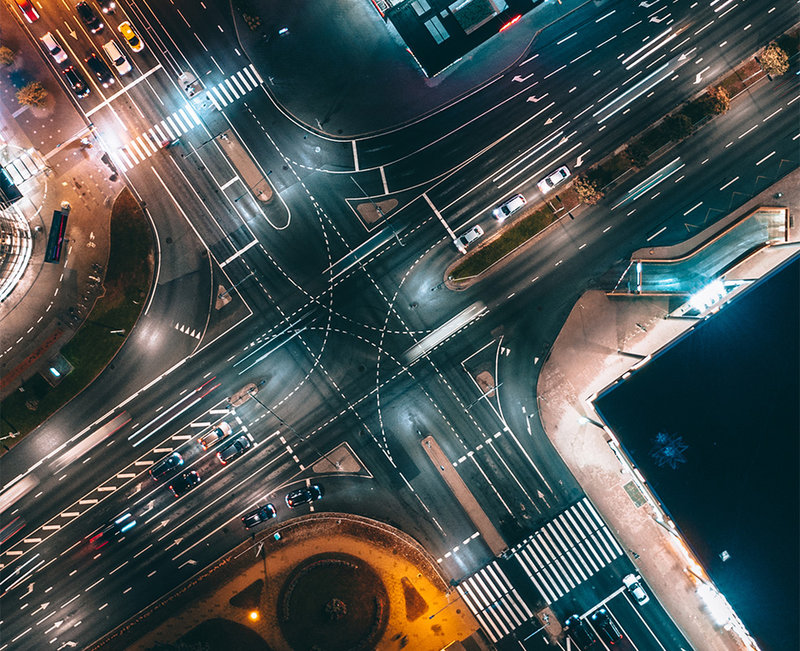 Tartu at night. Image courtesy of Sixten-Sepp
Cover image courtesy of Magnus Heinmets