Transforming Urban Travel with Micromobility
The pandemic has caused many in urban areas to seek alternatives to public transport. But thanks to a revolution in battery and travel technologies in recent years, there are a wide range of micromobility options to choose from. We look at some of those being embraced by urban commuters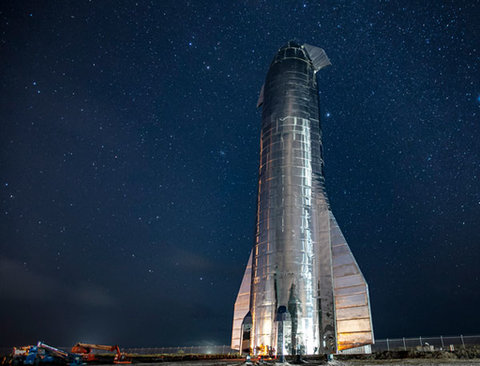 One of the many side-effects of the coronavirus has been an uptick in alternative travel methods, as car-less urban commuters seek new ways to get round their cities that don't require using packed or restricted public transport.
For many, the humble bicycle has risen again, but for others the choices are more technology-enhanced, particularly given the plethora of new options that have emerged as a result of advances in battery technology over the past few years.
Here's a selection of the micromobility transport types seeing an uptick amid the coronavirus pandemic.
E-scooters see adoption surge
E-scooters have become particularly popular in many parts of the world, due to their ease of use and compact design, which have made them ideal for bicycle-shy urban commuters that have only limited storage space in their city homes.
This has been supported by a host of companies offering dockless rental services for the vehicles, with Lime among the leaders in this space with Lime-S. Available in 100 cities around the world, these e-scooters are located and unlocked via a supporting app.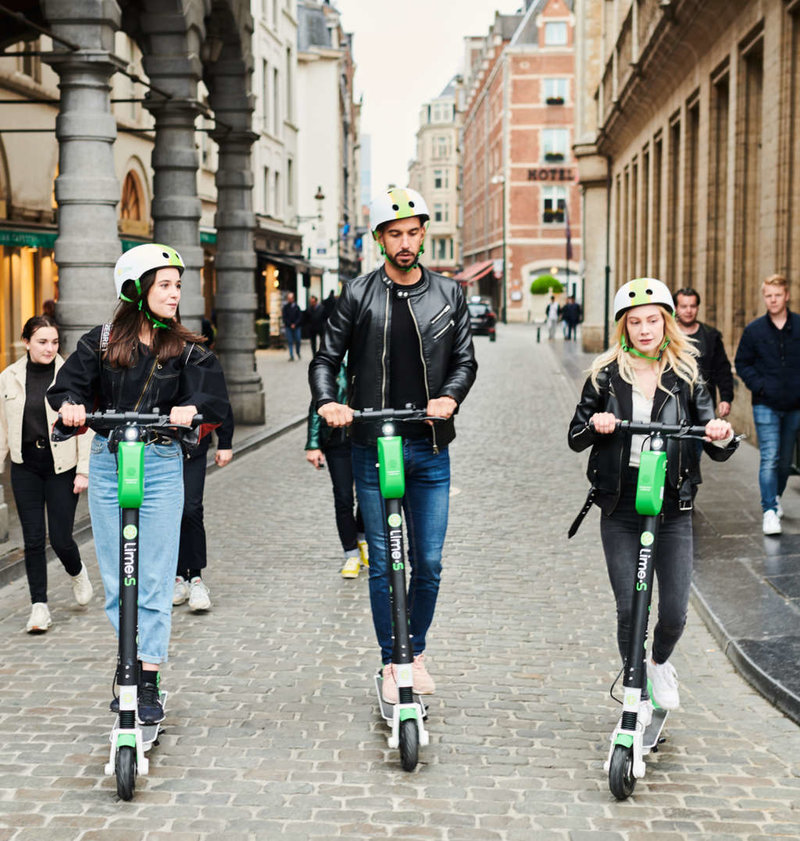 Bird is another key player in the rental e-scooter space, operating in over 100 cities across Europe, North America and the Middle East. The company has also made considerable efforts to ease some of the issues plaguing micromobility, including through the launch of an app to help drivers remain in the correct lane, and with in-app incentives to encourage users to park their scooters appropriately.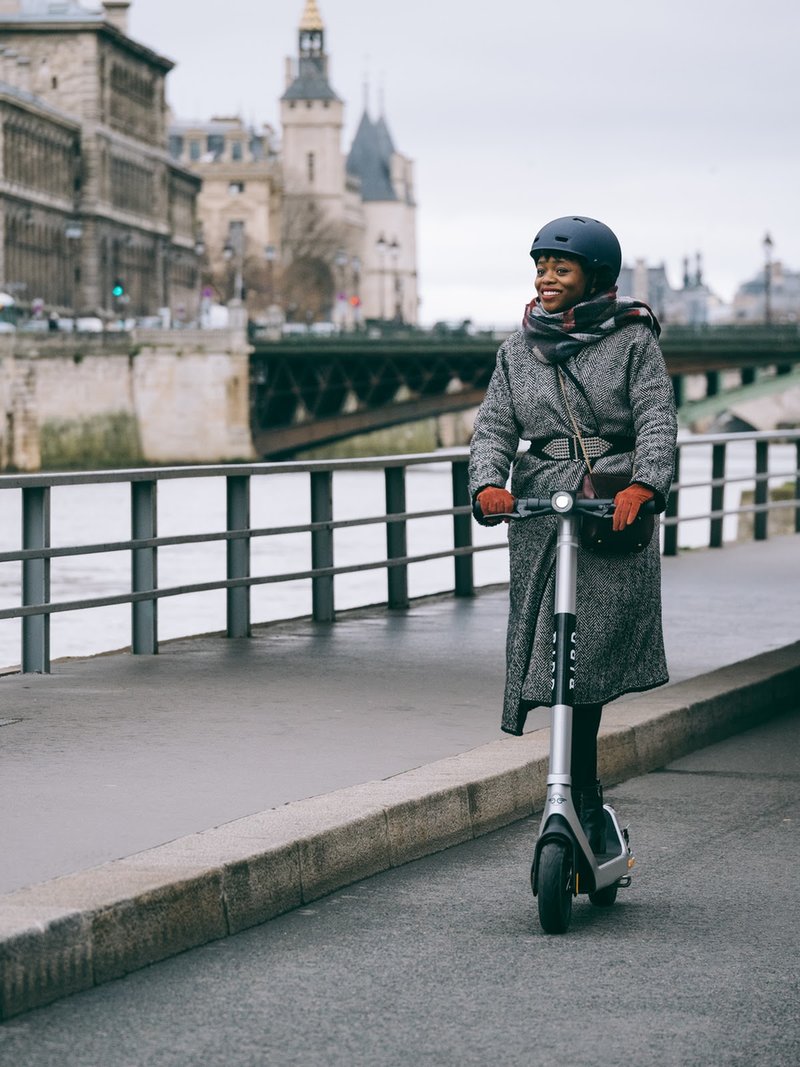 However, in some markets, legislation remains a barrier. In the UK, for example, rental e-scooters were, up until the end of June, illegal, whilst privately owned e-scooters could not be driven on public pavements or roads.
Amid widespread flouting of this law, the UK government announced road trials of rented e-scooters would be legal from 4 July, although riders will initially need a full or provisional driver's licence.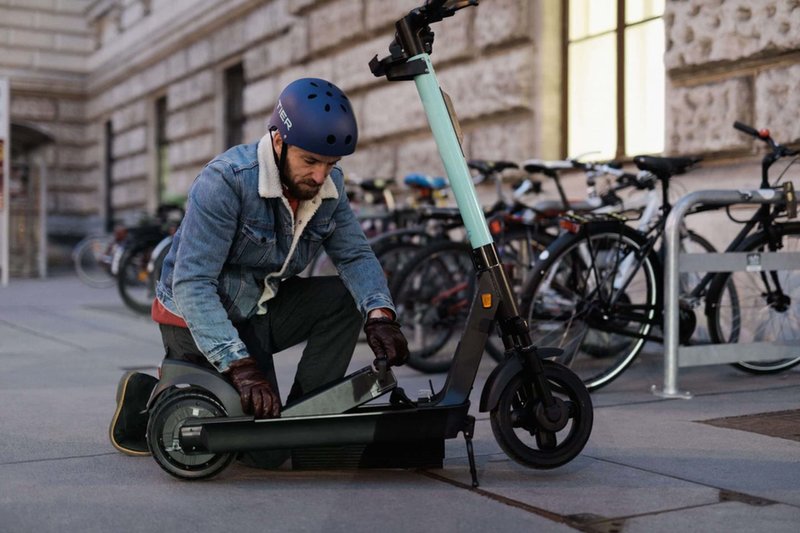 Image courtesy of Tier Mobility
A host of micromobility firms have readied themselves to jump on the market when trials begin, with Tier Mobility having moved more than 1,000 e-scooters into a UK warehouse in readiness for the law change.
Electric mopeds draw attention
While much of the e-scooter market focuses around compact, nippy vehicles, larger alternatives are also emerging, with a form closer to mopeds and motorbikes.
Offered through a similar dockless rental system to their e-scooter counterparts, these vehicles are sturdier and can often support two riders at once. While there are fewer players in this space, it is still attracting considerable investor attention, with US-based startup Revel raising $27.6m in a recent Series A round.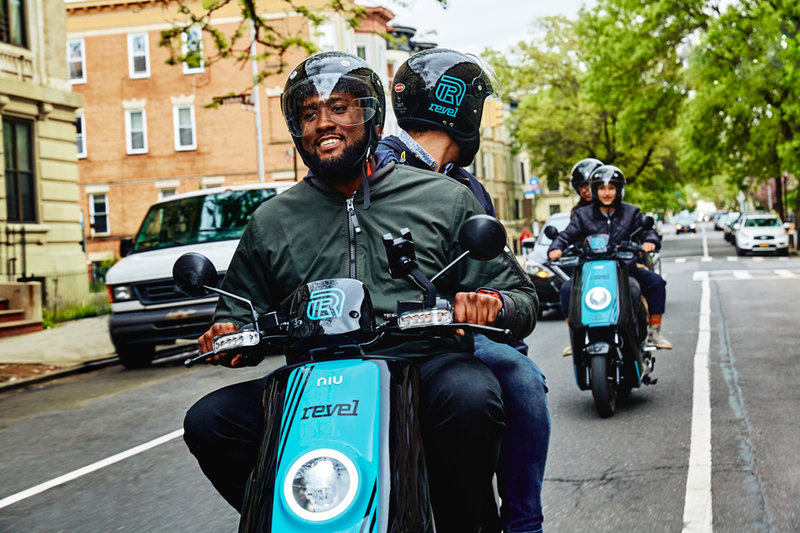 Key players in the e-scooter space are also diversifying into e-mopeds. Most notable here is Bird, which acquired US e-moped startup Scoot. These are available in Austin, Texas as an option on the Bird app, with a further rollout planned for the future.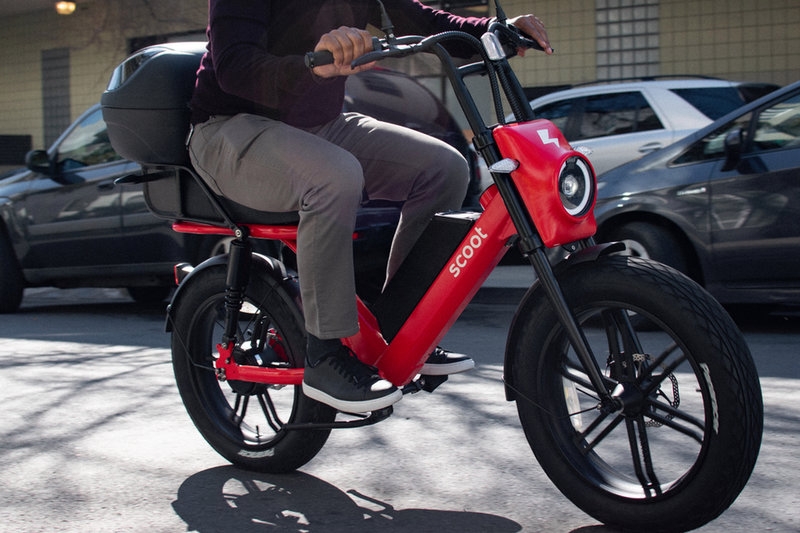 But given the need for a full driver's license to ride such vehicles, some companies are leaning towards more ownership-focused models, such as UK-based Otto, which provides its electric mopeds primarily through a rent-to-own model.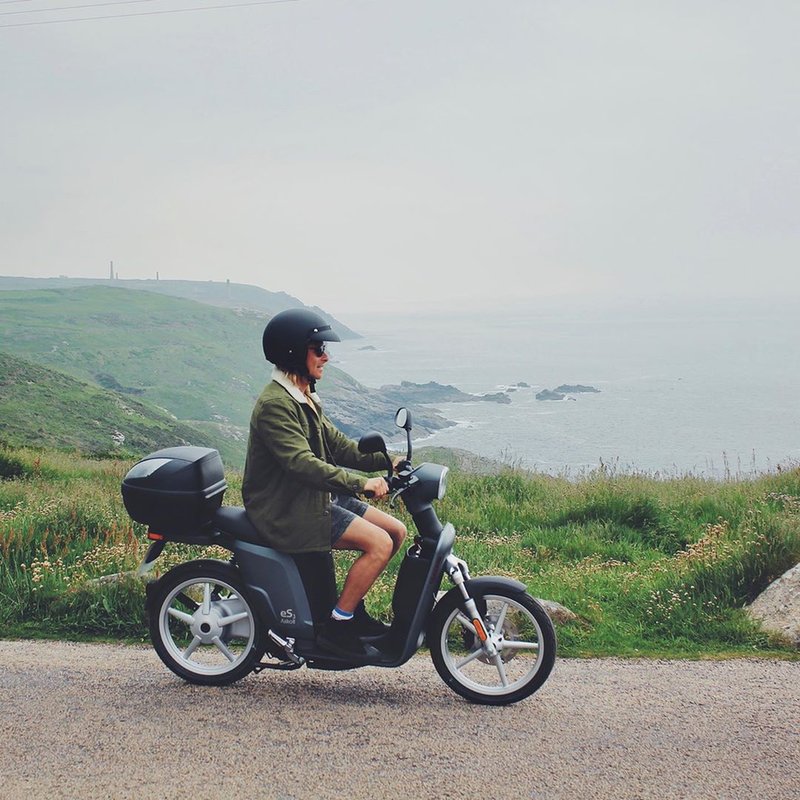 Drivers can begin riding Otto bikes for £79 a week, including insurance, in a format that targets would-be Uber Eats and Deliveroo drivers as it includes food delivery coverage.
Dockless bikes remain a leader
While mopeds and scooters are gaining ground in the urban micromobility space, rental bikes are still a leading option, having evolved from a nascent market to a key urban presence in just a few years.
Many are offered through docked systems, where users pick up and drop off the electric bikes from designated docking spaces throughout cities. Alongside established setups, a number of startups are making movements in this area, including Tembici, which owns 80% of the Latin American micromobility market share, and which recently raised $47m in Series B funding.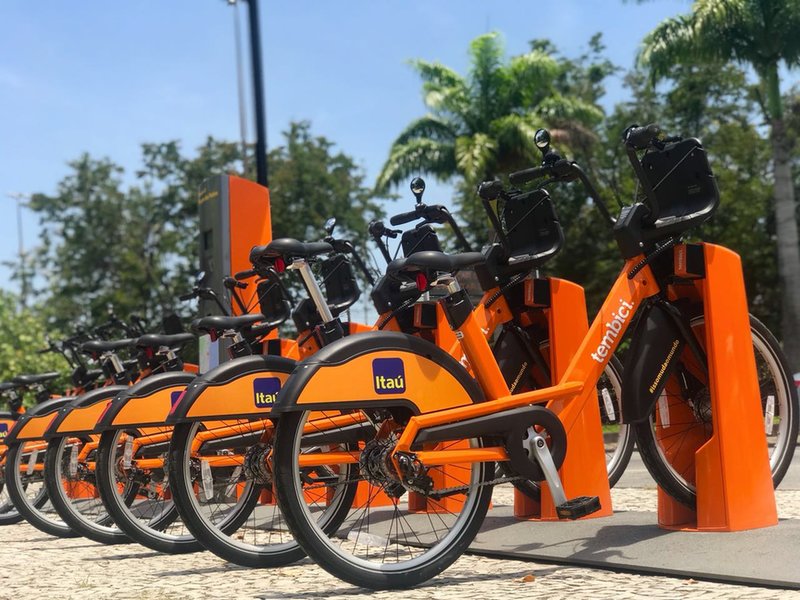 Image courtesy of Tembici
Dockless bikes have also become increasingly popular, offering lower barriers to expansion to new cities, and fewer limitations for users on where to pick up and drop off their bikes.
But dockless bikes and e-bikes have faced serious challenges, clashing with city regulators over cluttering on streets, and vandalism. Uber-owned JUMP, for example, was forced to pull its e-bike operations in Atlanta and San Diego over regulatory issues. Uber has also sold its European JUMP business to Lime, prompting reports of thousands of the iconic red bikes being scrapped.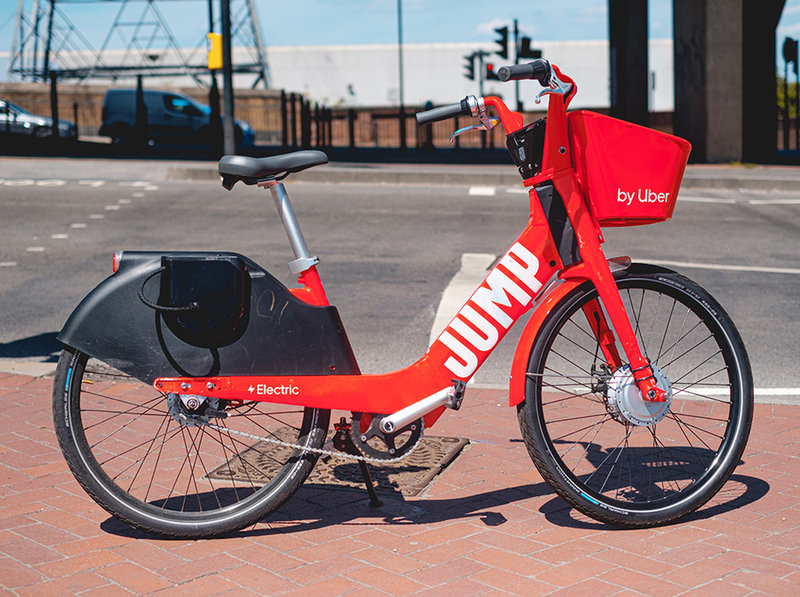 Some companies have also found ways to adapt their e-bikes in response to the coronavirus crisis, such as US-based Wheels, which normally offers pedal-less e-bikes on an on-demand rental basis. However, it was forced to stop this service over fears that the vehicles could aid transmission of the coronavirus – a challenge many micromobility companies have faced.
The solution was to launch an adapted bike featuring handlebars coated with a NanoSeptic surface, which is designed to kill the virus on contact.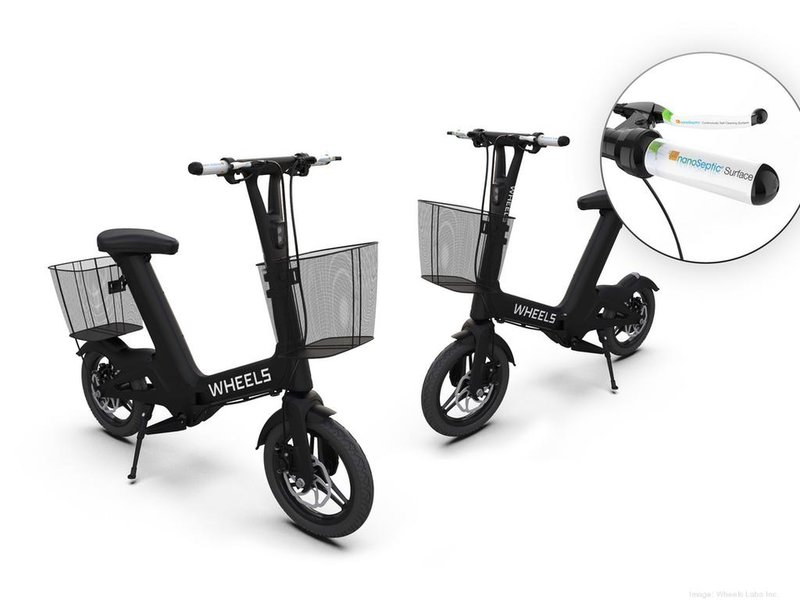 Wheels is offering these e-bikes on a weekly or monthly rental or ownership basis, with a week costing $29.99.