The top social media companies ready for industry disruption
ByteDance is the technology company best positioned to benefit from future social media disruption in the sector, according to GlobalData analysts.
The China-based company comes top of the list in a ranking of overall leadership in the themes that matter most among social media companies.
These themes, which can be defined as any issues that keep CEOs awake at night, describe technological, macroeconomic and industry-specific challenges that companies are currently facing, as well as the opportunities they create. GlobalData's Thematic Research ecosystem identifies and tracks these challenges, and how they create the long-term winners and losers of the social media industry.
ByteDance scored highly in several areas, particularly when it comes to artificial intelligence, digital media and generation hashtag, where it received top marks of five out of five.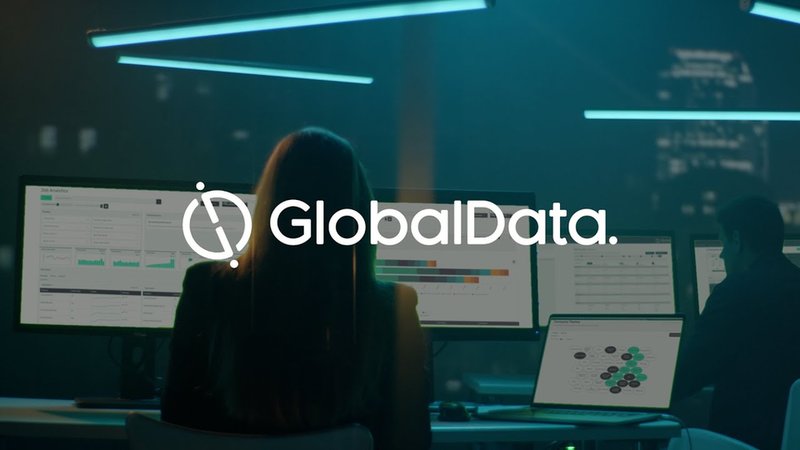 ByteDance received scores of four for ecommerce, gaming, Covid-19 and antitrust; three for M&A and digital payments; and two for data privacy performances.
These scores represent GlobalData analysts' assessments of the competitiveness of each company regarding a particular theme. They are then weighted based on their importance and used to create the final industry ranking.
ByteDance is followed in our ranking by Microsoft, Airbnb and Bumble.
The interactive graphic below allows you to compare company ratings across the 10 themes in question. The higher up a company is on the list, the better positioned it is to weather disruption in the future, while the companies at the bottom are more vulnerable to disruptive threats.
Click on any of the companies to compare them across all the themes in our analysis.
Our analysis reveals that companies from the US are some of the best-prepared players in the social media game. Companies from Korea and China also performed well.
These scores are based on overall technology, macroeconomic and sector-specific leadership in 10 of the key themes that matter most to the social media industry and are generated by GlobalData analysts' assessments.
This article is based on GlobalData research figures as of 03 November, 2021. For more up to date figures, check the GlobalData website.
Deals activity by theme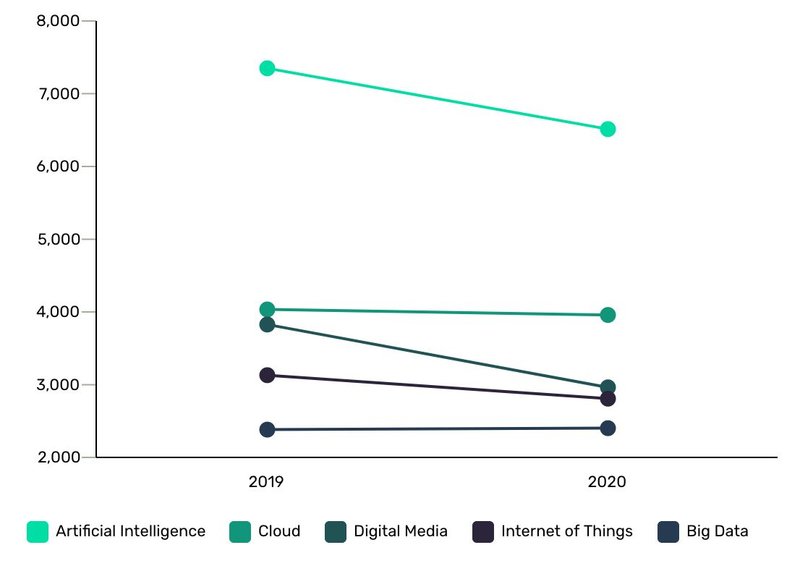 GlobalData's tracking of technology industry deals by Themes, as seen above, reveals that the artificial intelligence sector still reigns supreme, despite seeing the number of completed deals decreasing from 7,359 in 2019 to 6,525 in 2020.
Completed deals in the cloud sector only endured a slight drop from 4,004 in 2019 to 3,968 in 2020. Digital media suffered a fall from 3,141 deals recorded in 2019 to 2,973 in 2020. Internet of things (IoT) deals slid down from 3,141 in 2019 to 2,817 in 2020. The number of big data deals jumped ever so slightly from 2,392 deals in 2019 to 2,411 deals in 2020.
Looking at the total value of deals between 2019 and 2020, it seems as if the IoT sector enjoyed the biggest increase over the 12 month-period. The value of the deals in the sector increased from $134.71bn to $142.95bn between 2019 and 2020.
Deals value ($m) by theme
2019
2020
Cloud
288,865.50
208,939.60


Big Data
188,236.80
165,929.00


IoT
134,711.40
142,954.10


Digital Media
121,776.60
117,168.10


Cybersecurity
105,475.20
110,300.20