Taking esports to the next level: How has Covid-19 boosted the pro gaming industry?
Despite putting live events on pause, the Covid-19 pandemic has been an MVP for the esports industry over the past year. But where has esports won and lost, and will it maintain its growth as the pandemic subsides? Luke Christou finds out.
While much of the entertainment industry was experiencing its worst year on record, esports was one of few to benefit from last year's widespread lockdowns and social distancing measures.
During Q2 2020, viewership on video game streaming platform Twitch grew by more than 70% to 4.9 billion hours, with average viewers rising to 2.3 million. According to ESL, the world's largest esports company, it also saw a "significant rise" in viewership for its events.
"Not only have we set a new all-time record for a season broadcast with over 489,000 peak CCU [concurrent users] viewers, but also the average viewership has tripled from our record-breaking season in Season 10 [2019] so far," says Michal 'Carmac' Blicharz, vice president of Pro Gaming at ESL.
According to games and esports data company Newzoo's 2021 Global Esports & Live Streaming Market Report, the industry saw its audience grow by more than 38 million throughout 2020. With close to 50% of these new viewers consuming esports content regularly, many are likely to stick around even as restrictions are lifted and other forms of entertainment resume.
Benefitting from traditional sport's struggles
Prior to the pandemic, the global sports industry was tipped to generate $135.3bn in 2020. Following the implementation of widespread lockdown measures, estimates fell to just $73.7bn by April, according to MediaCom's 'The Future of the Sports Industry' report.
Despite this decline, traditional sports still dwarf esports, an industry estimated to be worth approximately $1bn by Newzo. But the pandemic has provided an opportunity for professional gaming to make up some ground.
"Unlike sports, we have never had to stop or take a break," Blicharz explains. "Without outdoor activities to compete with, playing games and watching esports ended up among the biggest winners, especially while live sports were on pause."
Even traditional sporting organisations turned to esports amid the lockdowns, spawning new events such as the Premier League FIFA 20 tournament and the Virtual Grand Prix. As well as maintaining fan engagement during the disruption, these events have also helped to bring new viewers to esports.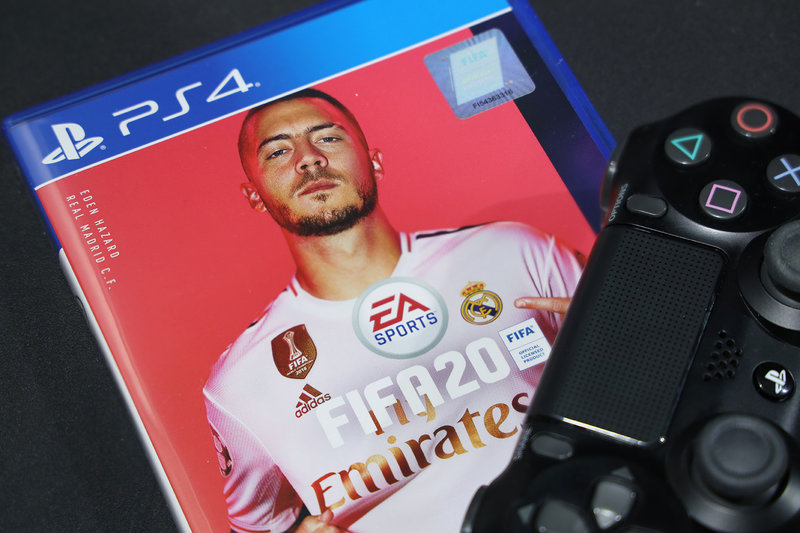 Credit: charnsitr / Shutterstock.com
Indicative of this was a large swell in betting on esports markets. Esports betting platform Luckbox saw wagers increase by 700% between February and July 2020.
"I would say that the pandemic accelerated esports' growth and highlighted its potential to a wider audience," says Quentin Martin, CEO of Luckbox. "We saw a huge spike in key performance indicators, as fans of sports looked to esports for their entertainment."
While traditional sport has now largely resumed, organisations are expected to continue exploring esports as a way to connect with younger audiences that consume content in different ways. According to Foley & Lardner's 2020 Esports Survey Report, 54% of respondents believe sporting organisations will continue to host esports tournaments that feature professional athletes, while 49% expect there to be a greater focus on developing esports leagues and tournaments to coincide with traditional sports competitions.
Far from an 'ez win'
The pandemic hasn't been without its difficulties for the developing esports industry. Like traditional sports, esports has suffered from a lack of in-person events, with many events cancelled or postponed due to a lack of financial viability. Valve, for instance, has indefinitely delayed The International, esports' most lucrative event, which boasted a $30m prize pool in 2019.
In October, Newzoo revised its projected 2020 revenues from ticket sales and merchandise (typically purchased by fans attending live events) from $76.2m to $52.5m, a decline of more than 30%. Yet, the impact on overall revenues has been slim. Losses totalled just 1% year-over-year.
Many events have been able to go ahead, albeit without a live audience. However, even then there have been significant challenges for teams, organisers and production companies to overcome.
For organisations like ESL, it meant shifting from a live event production – complete with stage, lighting and special effects, and with competitors and fans present in the studio – to an almost entirely online production.

"Online match production is an entirely different animal," Blicharz explains. "That pivot took a lot of our effort in 2020."
Competitors are now taking part remotely using broadcast kits provided by ESL, while mixed reality solutions have been developed to bridge the gap between the in-person and online experience.
"The overall product has been completely redeveloped in the space of months," Blicharz says. "At the same time, we are ready to come back to live events the first day it's safe and responsible to do so, and we will bring our 2020 learnings there with us."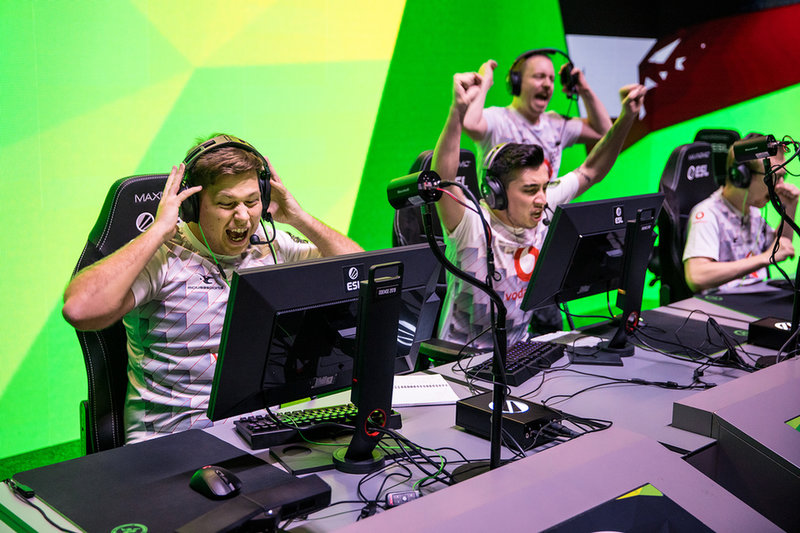 Credit: Bart Oerbekke, ESL / photos.eslgaming.com
Sponsorships continue to grow
The lack of live events has presented a challenge for brands hoping to attract new sponsors. Without packed out stadiums and passionate fans, it's difficult to show potential partners – many of whom are stepping into the professional gaming world for the first time – the production value, appeal, and potential that esports has to offer.
"The pandemic has presented some hurdles for brands that are keen to enter the esports space but who are not familiar with the industry," says Stephan Schroeder, ESL's SVP global brand partnerships EMEA. "Usually, CEOs would attend a packed-out arena in person to get a feel for esports, and that has obviously not happened."
Once again, the pandemic has been kinder on the esports industry. According to GlobalData's sports market intelligence division Sportcal, the number of esports sponsorship deals signed in Q1 2020 did fall between January and February. Yet this figure was still up over 50% year-over-year. This is in stark contrast to traditional sports sponsorship deals, which dropped by more than 40% as Covid-19 emerged.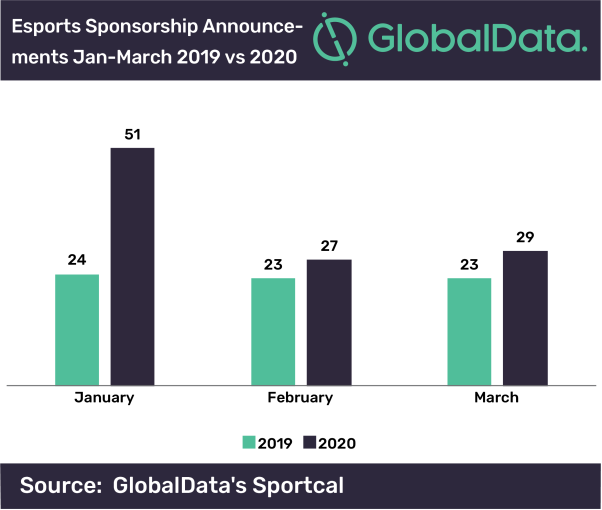 Increased viewership throughout 2020 has brought more attention to the nascent but booming industry. The growth of the esports community has "definitely been noticed", Schroeder says, with many brands exploring new ways to connect with its "diverse" audience.
According to Newzoo, revenue from sponsorships are set to increase by a further 11% in 2021, taking it to $641m and maintaining its position as esport's biggest revenue stream by a considerable margin.
Can esports maintain its pandemic growth?
As traditional sports resumed and lockdown measures relaxed, esports viewership growth has slowed. The ESL says its figures are now back to where it expected it to be before the pandemic and is continuing on its "normal trajectory". However, that is with live events still largely on pause.
"Esports isn't slowing down due to the pandemic and there's every reason to believe it will improve further when we're back to live events again," Blicharz says.
While the year ahead continues to look bleak for many industries, esports appears set for an immediate bounce back and continued growth in 2021. According to Newzoo's yearly forecast, audiences are tipped to grow by another 9% in 2021, causing revenues to swell above the $1bn mark for the first time.
"Hopefully, this year we are going to see things return to normal, but make no mistake, esports isn't going anywhere," Martin insists. "18 to 25-year-olds watch more computer games than they do traditional sports."