The Rise of the Virtual Conference
With MWC cancelled, many mobile companies have been forced to use a virtual conference to get their message to its intended audience. But with future cancellations probable – and cost and sustainability benefits too – should more companies be considering going digital? Lucy Ingham explores the potential of virtual conferences, and why nothing quite beats real-world networking – for now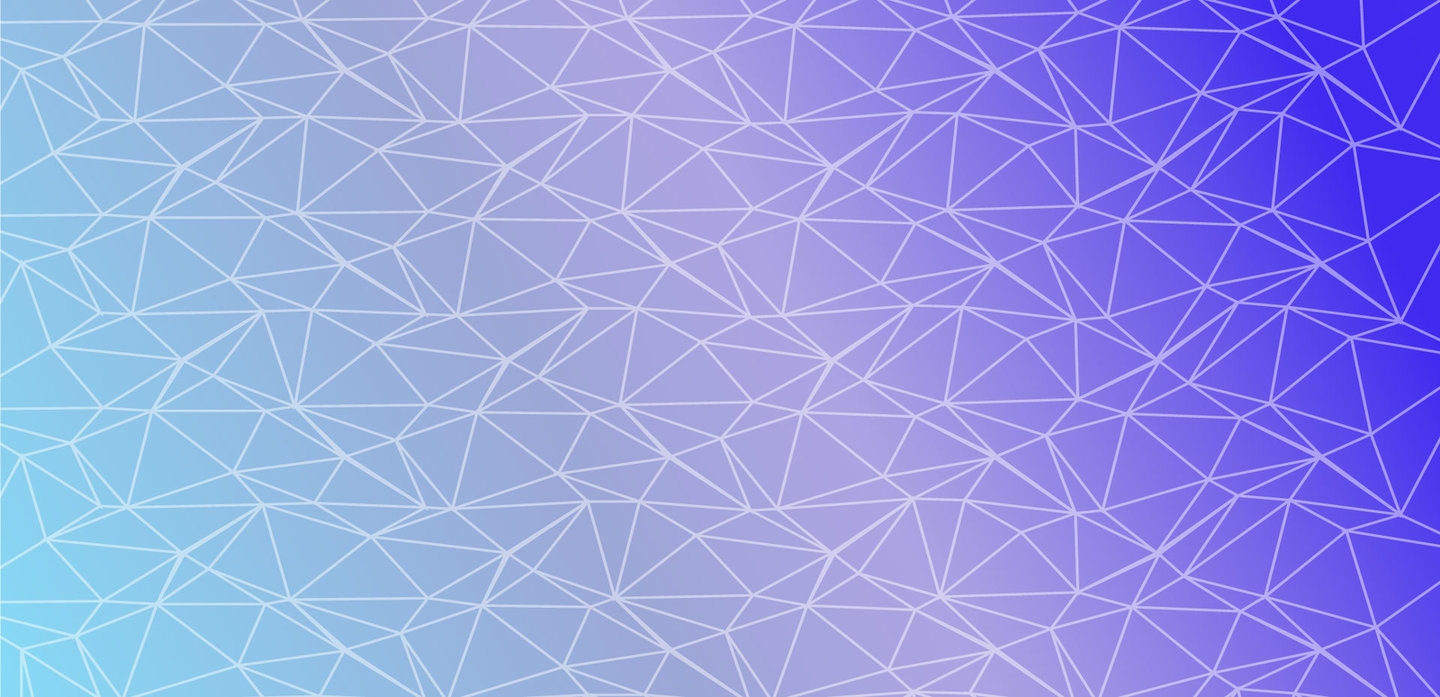 In 2013, gaming giant Nintendo made a decision that would forever change how the video games industry presented new products. After a troublesome couple of years, the company decided to ditch the traditional in-person press conference at headline event E3 in favour of a virtual conference, known as a Nintendo Direct.
With slickly produced segments announcing new releases, alongside playful addresses from the company's beloved leaders, the Direct was an instant hit, and while Nintendo has continued to have some form of presence at E3, it has never since held a traditional large-scale press conference. Its streamed videos have even stolen the show on a number of years, drawing far more acclaim from fans and industry pundits than the physical equivalents from the company's rivals.
Now, seven years later, the mobile industry has dipped its toe in the digital conference pool with the cancellation of Mobile World Congress (MWC), the industry's answer to E3, due to the novel coronavirus COVID-19. This year saw carefully curated stage presentations replaced with streamed digital-only announcements from a large number of companies, as the industry seeks to patch the marketing hole left by MWC's absence.
Since the cancellation of MWC the coronavirus, officially named COVID-19, has spread around the world and was classified as a pandemic by the World Health Organisation on 11 March. Conferences and public events have been cancelled or postponed at a global scale, with many technology conferences switching to virtual conferences as an alternative.

In the future, other global pandemics are probable, particularly as the global population continues to rise and ever more of us flock to cities to live. There are also risks posed by extreme weather – a growing likelihood with the onset of climate change – as well as disruption caused by geopolitical events.
In short, don't expect this to be the last time that an industry leading event has to cancel for reasons well beyond its control.
With this in mind, should more companies be exploring the potential and promise of virtual conferences? And could they ever provide a true replacement for the face-to-face networking opportunities offered by their real-world equivalents?
The benefits of a virtual conference
From cost to simplicity, there are undoubtable benefits to a virtual conference.
"Virtual conferences are catching on. They are certainly more cost-effective than conferences one must travel to, and they are very convenient to access," says Tammy Parker, senior analyst at GlobalData.
Removing the need for a physical venue capable of housing thousands of attendees instantly cuts costs, and also provides more flexibility when planning around unpredictable elements such as weather and epidemics.
"In light of the climate crisis, increasingly severe weather incidences and the potential for viral epidemics to lock down parts of the globe, we believe that advancement in technology now allows us to work towards creating virtual conferences," says Michael Cox, audio visual consultant and co-founder of Fusion Spaces.
"Virtual events are more cost-effective and allow a brand to communicate its message to a global audience in one hit, all from the comfort of their home or office," adds Angie Mistretta, CMO of AppDynamics.
"The challenge of course is to still give delegates a personalised experience and to ensure quantity and quality of attendees."
"Virtual events are more cost-effective and allow a brand to communicate its message to a global audience in one hit all from the comfort of their home or office."
From a collection of streamed talks to a rich, interactive platform when online attendees can network, virtual conferences vary significantly in nature, but all have the luxury of being accessible from anywhere in the world with a reliable internet connection.
This not only means those that would otherwise not be able to spare the money or time to attend can go, but increases access for those with disabilities or other conditions or circumstances that would impact their ability to go in person.
"Virtual conferences also offer options for those who are challenged by busy and noisy conference environments and offer further inclusivity for those with commitments which can make attendance difficult," adds Cox.
Then there is the potential for things to go wrong. Depending on the precise format, virtual conferences can enable a far greater level of control over the fine detail of an event, meaning potential problems can be minimised.
Furthermore, provided a virtual conference's digital infrastructure is set up correctly, they can far better scale to different numbers of attendees at specific talks. No more turning people away because a venue has run out of space, or watching a speaker melt with embarrassment as they address a ballroom containing six people.
Missing a human touch?
However, for all their benefits, there is something that can be missing from virtual conferences: human interaction.
"Virtual conferences lack face-to-face interactions and social events, which are very often where close business relationships are formed," says Parker.
"Human interactions and in-person brainstorming give rise to ideation that can be difficult to generate in virtual meetings, even with the digital tools we now have.
"Face-to-face communications encourage spontaneity and the forming of human relationships, which can turn into long-term business contracts. Many a business deal has been generated by random small talk made while standing in line to get lunch."
This is a view echoed by Mistretta, although she acknowledges that the downside is that real-world conferences are "time-consuming, expensive and take key individuals out of the business for significant periods of time".
"Meeting your customers, prospects and partners at trade shows or exhibitions is an invaluable part of most tech companies sales and marketing strategy – and AppDynamics is no different," she says.
"Human interactions and in-person brainstorming give rise to ideation that can be difficult to generate in virtual meetings, even with the digital tools we now have."
There are also those that simply don't chime well with virtual communities, even when events have taken pains to make online networking as rich and beneficial as possible.
"Not everyone thrives in a virtual environment, as evidenced by students who have struggled with online classes but do well in physical classroom settings," Parker says, adding that this is not the case for everyone.
"Humans have already created tight-knit global online communities, such as those found in the gaming segment, so that indicates it is also possible to leverage the virtual world for real world business."
While digital interaction can work for some, this lack of personal, face-to-face interaction has put off some events, such as Running Remote, the world's largest remote work conference, which will be held in Austin, the US, in late April.
"We considered organising virtual events, but we think that personal connections are priceless," say the organisers.
"In our experience talks are pre-recorded for virtual conferences, which actually turns it into an online course format."
However, the say that virtual conferences can work "when online networking is done correctly".
But even if online networking does work, there are potential connectivity issues that will remain as long as some would-be attendees or speakers do not have adequately fast and reliable internet.
"Virtual conferences are subject to technical difficulties, as not everyone has reliable broadband," says Parker.
The hybrid option
For a growing number of conferences that want to capture a global audience while maintaining a face-to-face presence, the solution has been to adopt a hybrid approach.
For large, well-funded events such as Web Summit, Europe's largest tech conference, the solution has been to broadcast a large number of the sessions live in an environment with support for discussion – an option available on a number of platforms, including YouTube and Facebook.
This approach maintains the physical conference's status as the main event, but enables those that couldn't attend to join in. Web Summit also archives videos for post-conference viewing, enabling sessions to be referenced long after the event has ended.
On the other hand, some organisations opt to produce virtual-first conferences that have a physical core. One such conference is Transform 2020, which was held by AppDynamics on 20 February.
For most attendees, Transform 2020 is a virtual affair, with 15,000 people from around the world experiencing the event through streamed talks and online discussion.
"A tech conference is always better with branded popcorn and a cocktail!"
However, it is also held as a physical event at AppDynamics' headquarters in San Francisco, the US, which is attended by customers, partners and staff. AppDynamics also holds viewing parties across the world, enabling attendees – including staff and customers – to network with those local to them.
This hybrid approach is, according to Mistretta "the best of both worlds".
"With a virtual event our senior leadership can communicate the latest company strategy and important updates for our customers and partners, and we can assemble a dream team panel of speakers, customers and special guests irrespective of location," she says.
"But by supplementing with local customer and staff viewing parties we offer the option of gathering at a local office or event space."
The use of viewing parties in particular provides opportunities for in-person networking, without the need for thousands of people to travel across the world.
"These parties are great for staff to receive important updates, but also present a great opportunity to build stronger relationships with our customers and partners," she explains.
"It gives the virtual event an added sense of added excitement and fun. In some instances our teams gathered in the local office, but in others we utilised different, more creative venues.
"For example, at our London viewing party for the recent AppDynamics Transform 2020 event we hired an Everyman Cinema and live-streamed the conference straight onto the big screen. A tech conference is always better with branded popcorn and a cocktail!"
Future possibilities and perils
With a greater number of extreme weather events and viral epidemics expected in the future due to climate change, there will be times in the future when, even when desired, face-to-face meetings will simple not be practical.
In these instances, virtual conferences do provide a viable alternative. And for some communities, they are already providing to be an affordable, convenient alternative to their physical counterparts.
Ultimately, there is undoubtedly a place for virtual events, but they form part of a wider ecosystem where in-person contact is still important.
"It's about having a balance and picking the right tactic for the right event. Whether that's physical, virtual or a hybrid of the two," says Mistretta.
"Ultimately, it's about giving our customers, prospects, partners and staff the information they need in the format that works best for them."
"It's about having a balance and picking the right tactic for the right event. Whether that's physical, virtual or a hybrid of the two."
In the long term, virtual conferences may develop to a point where they provide a more realistic proxy for human interaction.
One possibility may rely in virtual reality (VR), which while not yet at the stage where fully fledged conferences would be feasible, is making some moves in this direction.
VR social network vTime XR, for example, provides rich virtual environments for individuals to meet in, and also lets those without a headset join in via a browser or smartphone app. And it already feels surprisingly similar to being actually in the same room as the person you are talking to.
In time, this could evolve into something that would genuinely recreate the face-to-face networking experience en masse, widening the possibilities for virtual conferences far further.