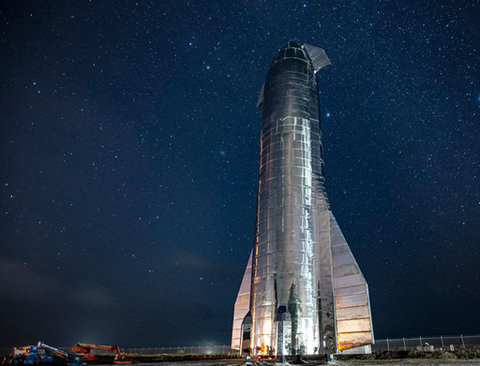 The space race 2.0 is heating up and rockets have never looked so darn good.
It's been 48 years since humans set foot on the Moon, but that's set to change soon. NASA plans to put the next man and the first woman on the lunar surface in 2024. In the 1960s, the US made it to the Moon in cutting edge but rough and ready technology, funded with a large injection of federal cash and bolted together with a can-do attitude.
This time around, NASA's smaller budget means it is depending on commercial partners – themselves competing to launch satellites and tourists into space – to enter the next phase of space exploration.
Here's a selection of some of the best images from the next space race.
SpaceX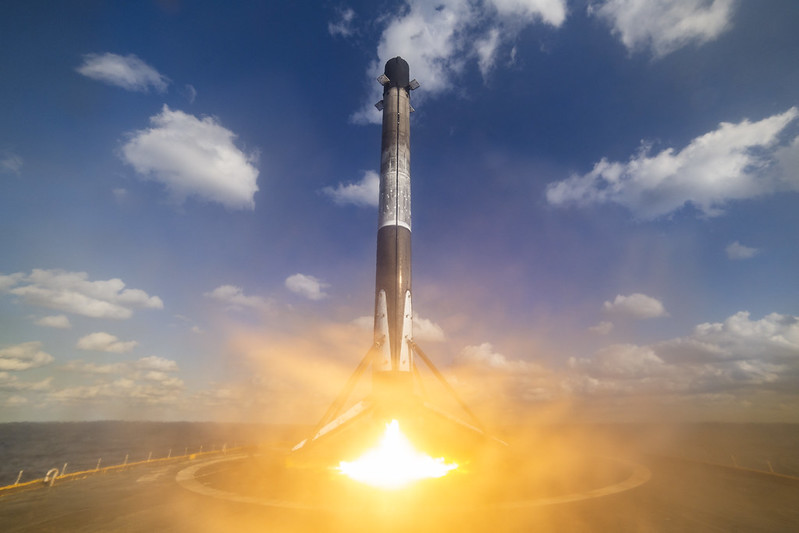 Rockets aren't cheap, especially when they're only used once. Key to SpaceX's business model is its autonomous, reusable rocket boosters. Since the first successful landing in 2015, the boosters have now been tried and tested across a range of missions, from resupplying the International Space Station (ISS) to launching cubesats. Here, a Falcon 9 booster lands successfully during the January 2020 Starlink Mission.
Since NASA retired the US Space Shuttle in 2011, the only means for astronauts getting to and from the ISS has been via Russia's dependable Soyuz spacecraft, in operation since the 1960s. That's set to change in May 2020 with SpaceX's Crew Dragon capsule. Capable of carrying up to seven astronauts, the spacecraft has successfully completed an unmanned test flight to the ISS, as well as an in-flight abort test.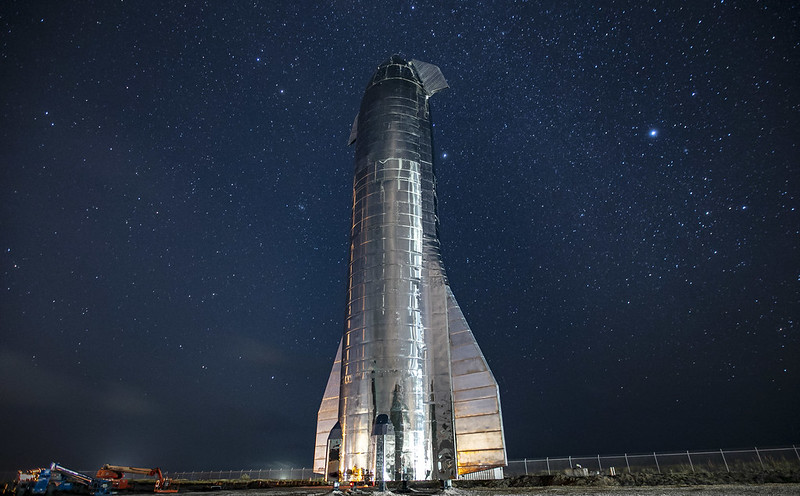 Elon Musk is known for thinking big, and in Starship he has a rocket that encapsulates his vision. The aim is to create long-duration, reusable spacecraft that could one day carry people and cargo to Mars. The second phase will be a spacecraft in its own right. Pictured is a prototype test vehicle. SpaceX doesn't expect to launch Starship commercial payloads before 2021.
Blue Origin
Blue Origin's New Shepard suborbital spacecraft is designed for space tourism. Taking its name from the first US astronaut in space, Alan Shepard, it takes off and lands vertically. While Blue Origin planned to carry out its first crewed test flight in 2019, it is yet to do so. Blue Origin received approximately $3.7bn as part of NASA's crew development programme to develop a launch abort system.
Image courtesy of Blue Origin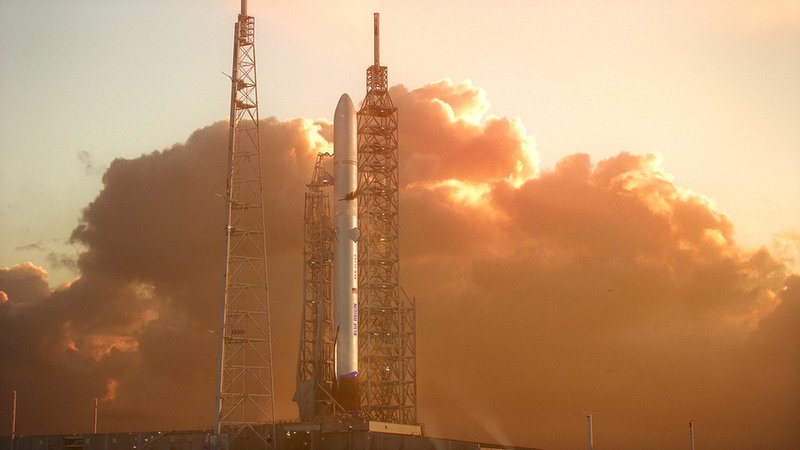 The space company is also developing a heavy-lift orbital launch vehicle that will carry payloads such as communication satellites to geostationary transfer orbit. Featuring a first stage that is fully reusable for 25 missions, it will offer both single-payload dedicated flights, as well as dual-launch contracts. Blue Origin aims to launch it in 2021.
Image courtesy of Blue Origin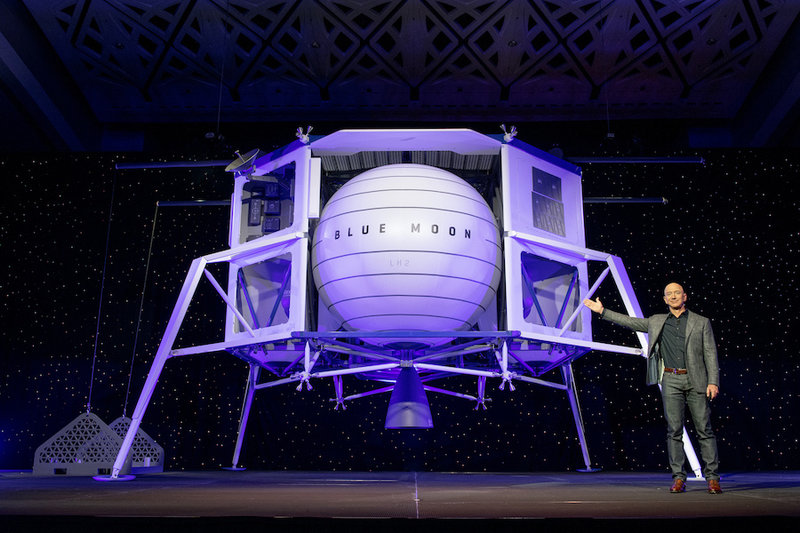 Blue Origin also plans to touch its tech down on the lunar surface. The Blue Moon Lunar Lander is being developed to make cargo deliveries to the Moon in 2024. Its founder, Jeff Bezos, unveiled a mock-up of the lander in May 2019 (pictured). It will also serve as the descent stage in a human landing system for NASA's Artemis programme, with Lockheed Martin Northrop Grumman and Draper Laboratory collaborating on the project.
Image courtesy of Blue Origin
Boeing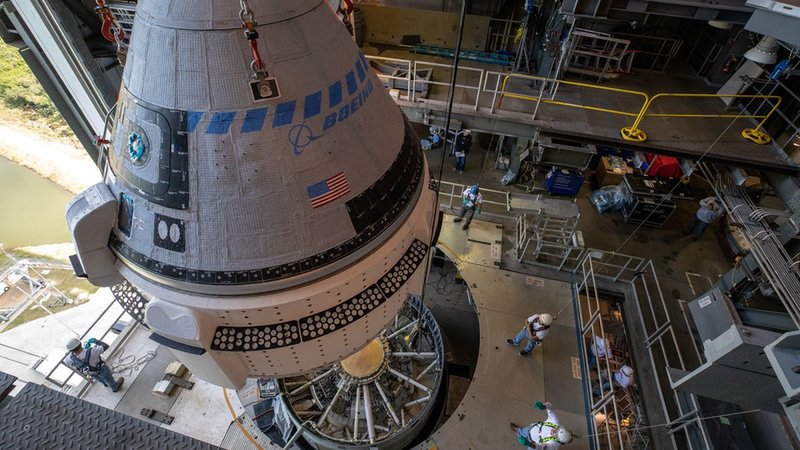 The Boeing Starliner CST-100 crew capsule is being developed as part of NASA's Commercial Crew Development programme. In a December 2019 test mission to the ISS, it entered the wrong orbit and was unable to dock, but returned to Earth safely. The capsule includes one seat for a space tourist, which Boeing is allowed to sell under the terms of its NASA contract. The first test flight is expected mid-2020.
Image courtesy of Cory Huston/NASA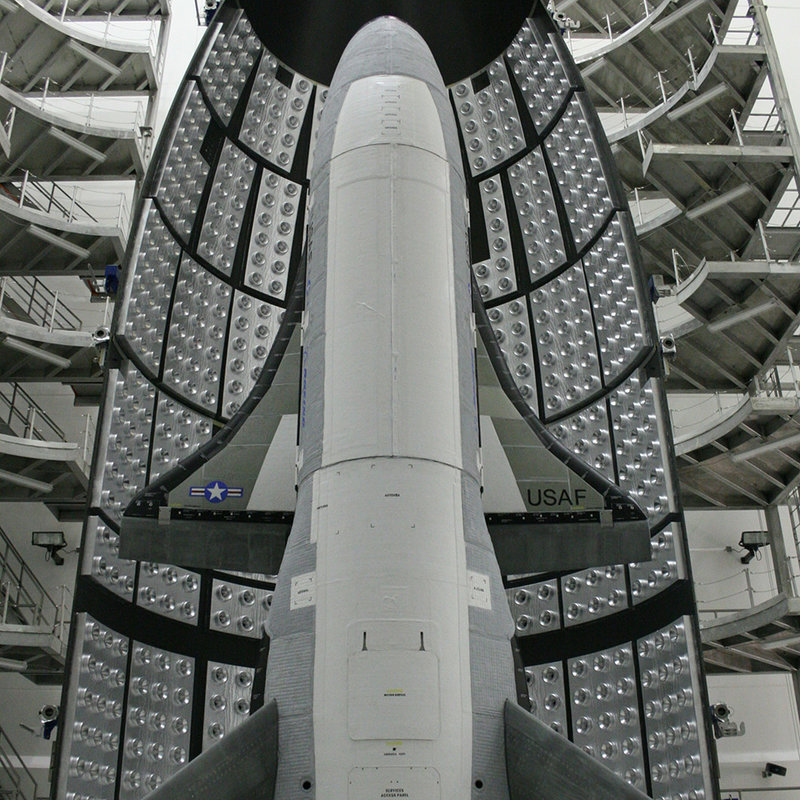 Designed to operate in low-Earth orbit, the Boeing X-37B is a robotic spacecraft that is boosted into space by a launch vehicle, such as SpaceX's Falcon 9 rocket, then re-enters the Earth's atmosphere and lands like a plane. While it began as a NASA project in 1999, it is now overseen by the US Department of Defence, leading to speculation that it was being designed to be used as a spy satellite or deliver weapons from space – a claim the Pentagon denied.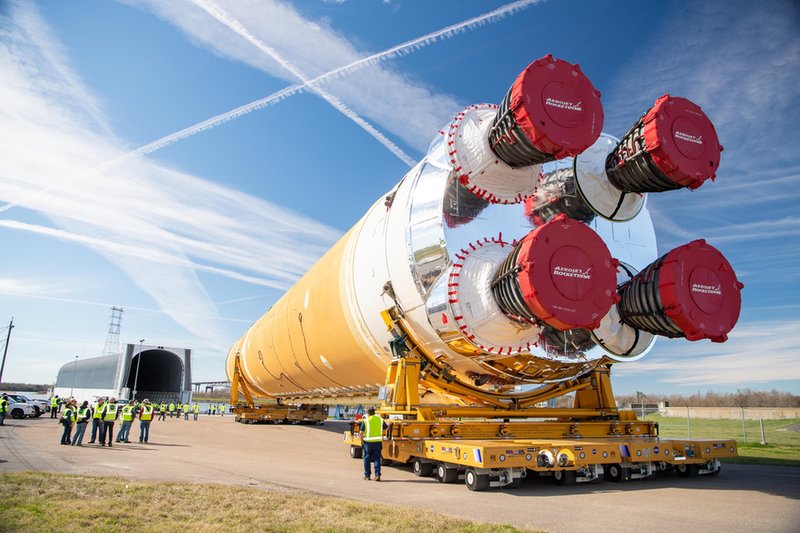 NASA is developing its own heavy-lift rocket, the Space Launch System (SLS), to carry people and cargo back to the Moon. Boeing is the prime contractor for the project, which is to play a crucial role in NASA's Artemis programme, as well as later missions to Mars. The first uncrewed flight, carrying Artemis 1 mission hardware, is slated to take place in 2021, with the first crewed mission taking place in 2021.
Image courtesy of NASA/Boeing