Urban Air Mobility:
An At-A-Glance Guide
Covering emerging air-based transport solutions, including autonomous air taxis, urban air mobility is a nascent market attracting considerable investor interest. In this animated guide, we look at the state of the market, the key players and how it could grow in the future
A decade from now, you're in a crowded city at rush hour and you need to get to a meeting on the other side of town. Public transport will take too long, and with gridlocked streets, so will a ride-sharing service or taxi.
No problem: you pull out your phone and order an autonomous air taxi, which will be waiting to pick you up within minutes from the roof of a building nearby. Twenty minutes later, after a relaxing flight over the packed city below, you've arrived within walking distance of your destination.
This is the promise of urban air mobility, a nascent market that is attracting serious interest and investment from across industry verticals. And while the market is still in its fledgling stages, the wide range of companies, technologies and investors involved suggests a strong future for the field.
But it's not just about air taxis: urban air mobility also covers shared public transport, cargo transportation and emergency services, and the race is on for key players to establish themselves as the market evolves.
Urban Air Mobility Market Outlook
Urban Air Mobility Market Value
Source: Markets and Markets
According to Markets and Markets, urban air mobility is set to see a compound annual growth rate of 11.3% over the next decade, as current trials give way to live services. This will see its value climb from $5.3bn in 2018 to $15.2bn in 2030.
2030 Projected Market Split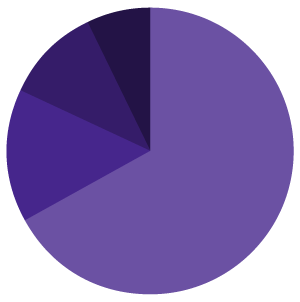 Passenger Air Vehicles (15%)
Source: Markets and Markets
While air taxis are set to dominate the market, Markets and Markets projects that multi-passenger air vehicles, cargo air vehicles and air ambulances will also account for a significant minority of the market's value in 2030.
Average Ticket Price Vs Global Demand, 2020-2040
However, while demand for autonomous air taxis is set to rise steadily over the next few decades, according to Nexa, initial ticket prices will be too expensive for all but the very wealthy, making this a mobility segment that is firmly at the luxury end of the market. Having said this, key players such as Uber are targeting a far more accessible price point.
This is set to be a significant deciding factor in which cities will see urban air mobility appear first. Large, congested cities with a significant pool of wealthy citizens present the strongest market conditions, making high-GDP cities such as London, Los Angeles, Tokyo and Hong Kong likely early candidates.
Key Technologies
eVTOL Vehicles
The vehicles themselves are the most important part of the urban air mobility equation, with a wide range of designs currently in development. However, the majority of these use an electric vertical take-off and landing (eVTOL) design, and operate autonomously, using a mixture of on-board, edge and cloud computing to calculate routes and maintain efficient and safe flying patterns. As a result, full 5G rollout is essential to the operation of such vehicles, making this a key barrier to their success.
Unmanned Traffic Management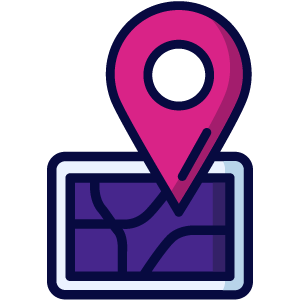 With drones also set to proliferate in the same timespan, the rise of urban air mobility will see our urban skies become considerably more crowded, making technologies to ensure safe overall traffic management absolutely vital. As a result, traffic management systems that enable air traffic to operate within approved, regulated bands of airspace is essential. These are also already being developed, but will require regulation and cooperation from cities to fully deploy.
Infrastructure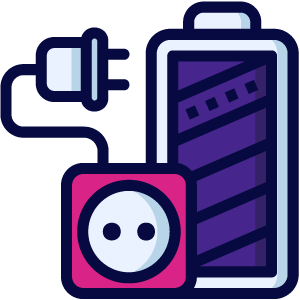 The vehicles themselves are only part of the process: urban air mobility also requires alighting and charging spaces for the vehicles. These have been given a number of names, including skyports, vertiports and vertipads, but they all have the same needs: providing a space for air taxis to arrive and take off that is safely accessible to the sky above and the city below, while shielding the surrounding area from excess noise. Considerable work is currently being undertaken to develop designs for such structures, with the majority conceived as being located on the roof of new or proposed skyscrapers. However, the designs vary significantly, and there is likely to be considerable further evolution before they become a reality.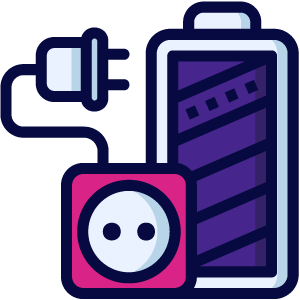 Booking Platform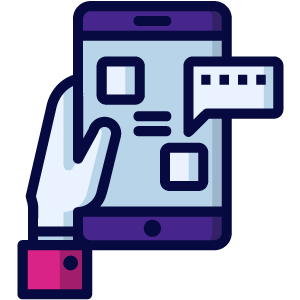 While this is the technology with the fewest barriers to becoming a reality, making platforms where users can easily find and book air taxis is nonetheless an essential part of the process. For players already in the mobility space, such as Uber, this will simply require the adaptation of existing platforms. However, for others entering the ride-hailing market for the first time, a well-designed app with a strong user interface will be vital to attracting and retaining customers.
Top Urban Air Mobility Companies
Airbus
Aviation giant Airbus has built a strong foundation to become a leader in the urban air mobility space, having already developed two prototype eVTOL vehicles as well as developing potential supporting infrastructure, including an app and unmanned traffic management solutions. Airbus has already begun testing of its demonstrator craft, and will likely to begin scaling in the next few years.
Lilium
One of the most widely known companies in the urban air mobility space, German startup Lilium has already developed two-seater and five-seater eVTOL craft. Both versions have already begun testing, and the company, which includes Chinese technology giant Tencent among its investors, is now set to begin scaling efforts and seek regulatory approval. Lilium has also developed a supporting app, and features an aircraft-like design that makes it quieter than competitors.
Uber
Uber has received considerable attention for its moves into the urban air mobility space, through its proposed Uber Air. For the tech giant,, entry into the space provides the opportunity to expand its market-leading ride-hailing platform to the skies. However, it is leaving the eVTOL design and other infrastructure development efforts up to partners, including Bell and Boeing, with six competing prototypes currently undergoing review.
Volocopter
Intel-backed German startup Volocopter is rivalling its competitors in the eVTOL department, with the development of an 18-rotor air taxi that resembles a gigantic drone. This is designed to be flown either autonomously or with a pilot, with the company also developing designs for Volo-Hubs and Volo-Ports to provide supporting infrastructure.
Key Technologies
2020
Dubai police to begin using flying motorbikes in some law enforcement operations
Uber to begin first test flights of its eVTOL vehicles
2021
Air taxi trials to begin in Dubai
2023
Limited consumer urban air mobility services to be rolled out in some cities
Uber begins formal UberAir trials in Dallas, Los Angeles and beyond
2025
Uber to have at least 300 air taxis fully deployed
Lillium to commercially launch its 5-seater vehicle in select global cities
2030
Urban air mobility services to become widespread in major cities
Uber to deploy 1,000 eVTOL vehicles across 50 global cities