Blockchain in Business:
Will Blockchain Come of Age in 2020?
Blockchain technology has been on the alleged verge of disrupting almost every industry under the sun for the past few years, but so far the real world benefits have been relatively rare. Luke Christou explores whether 2020 could be the year when the technology provides real, tangible benefits for business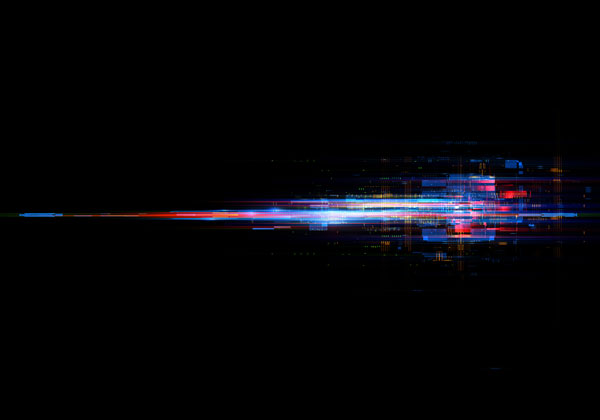 To many, blockchain - or distributed ledger technology, which maintains a continuous list of transactions across all participants in the network, making it immutable, and therefore more secure and transparent - is simply the underlying technology behind cryptocurrencies like Bitcoin. However, it has the potential to be so much more to businesses and consumers across a whole range of industries.
"Blockchain technology represents a phenomenal opportunity to reshape the way businesses interact and transact across nearly every industry in the global economy," Fady Abdel-Nour, global head of M&A and investments for fintech company PayU, says.
Over the past few years, we've heard about how blockchain technology could benefit the entertainment industry, and how it could be applied to aircraft maintenance and olive oil, as well as its potential as a solution against art theft.
The benefits that it can provide include reducing fraud, value manipulation, and other unethical practices. There are various industry-specific benefits too, such as waste reduction, "as raw materials can be traced from the moment they are extracted through to first use, remanufacture, and eventual deconstruction and re-use," Leanne Kemp, CEO of blockchain company Everledger, explains.
However, despite its promise, blockchain has been held back by various hurdles, including lacking enterprise awareness and consumer interest, as well as regulatory pressure.
"To date, the development of the technology has been bound by slow consumer and enterprise adoption as well as significant regulatory scrutiny. While this scepticism may be warranted, it has impacted its overall adoption and massively slowed its progress," Abdel-Nour says
2020: Will blockchain remain in the hype phase?
According to Gartner, blockchain is now approaching the "trough of disillusionment" - the point in the hype cycle where interest in the technology is waning due to a lack of progress.
According to David E. Rutter, founder and CEO of blockchain software development company R3, this is a necessary part of the process towards sustainable change.
"The news cycle always moves at a different speed than the deployment cycle, but slow and steady is the only way to deliver sustainable technology change," Rutter explains.
"We expect 2020 is going to be something of a coming of age year for blockchain."
However, with blockchain solutions such as R3's Corda Enterprise platform, a business transaction platform, ready for businesses to implement; businesses beginning to understand how blockchain could impact their industries; and regulation taking shape, 2020 could be the year that the technology begins to deliver on its potential.
"We expect 2020 is going to be something of a coming of age year for blockchain, with a great increase in the number of businesses and projects bringing their blockchain pilots into deployment," Rutter claims.
"In many areas, the technology is ready, and we are waiting for legacy systems to catch up. Blockchain is changing the way businesses function and this requires new procedures, training for staff and the support of regulators. All of this takes time but is happening at pace."
Signs of progress
In 2018, according to Deloitte's 2018 global blockchain survey, 43% of businesses across various industries were already beginning to experiment with blockchain technology, creating proof of concepts that demonstrated how it could improve their processes. A further 36% were beginning to explore the technology's potential. However, just 10% of businesses were in the process of deploying blockchain solutions.
By the time Deloitte released its 2019 survey, the percentage of businesses that had initiated a blockchain deployment had grown to 23%.
"Industries which have historically been affected by huge inefficiencies and manual processes have already made great strides using blockchain technology," Rutter explains.
"Much of the progress has been made in the financial sector, where blockchain technology continues to deliver on its potential."
Blockchain technology has already been successfully deployed to solve a range of pain points in various industries, including cybersecurity, healthcare, and telecommunications.
However, much of the progress has been made in the financial sector, where blockchain technology continues to deliver on its potential to provide pain-free, global access to financial services, with increased security and integrity.

R3's technology, for example, has already helped partners such as trade finance company Marco Polo to carry out millions of dollars' worth of cross-border transactions.

Overcoming blockchain's stumbling blocks
If Facebook's Libra Foundation, which is working on a global cryptocurrency named Libra, is able to hit its target of a 2020 deployment, this would be another huge stride for blockchain technology.
However, those in the financial services industry - including PayU, the only remaining payments company in the Libra Association, following decisions made by companies like PayPal, Visa, and Mastercard to pull out - understand that regulators could still delay blockchain's coming of age.
"In terms of opposition from regulators, the financial industry is bound by many legacy infrastructures, making it unsurprising that regulation around blockchain is a complex issue," Abdel-Nour explains.

"This technology doesn't just challenge the way organisations operate, but also governments, and therefore finding appropriate regulation that works for both is far from a quick process."
"The need to work alongside – rather than against – regulators is crucial."
However, despite being a major stumbling block for those working with blockchain, the industry is largely in agreement that regulatory scrutiny plays a vital role in the technology fulfilling its potential, by helping to ensure that any change to industry is sustainable.
"Responsible financial services innovation and regulatory oversight are not and have never been in contest," Abdel-Nour says.
"As with all technology-led solutions, the need to work alongside – rather than against – regulators is crucial," Rutter adds.
Fulfilling blockchain's potential
Progress may seem slow, but businesses continue to recognise the potential that the technology offers -- according to Deloitte, just 20% of enterprises believe that blockchain is overhyped.
And as they wait for the technology to mature, they have more time to better their understanding of the technology and how it could benefit them, as well as more insight into what works and what doesn't.
"2020 is going to be an important year for enterprise blockchain to capitalise on this consolidation via real-world network deployments," Rutter says.
"The industry as a collective needs to dedicate greater resources and time to investigating the technology's full potential."
However, while certain industries and organisations are making rapid progress, many others will have to continue waiting for blockchain's hype to become real business benefits, Abdel-Nour says:
"In order for blockchain to begin to deliver on its revolutionary potential, the industry as a collective needs to dedicate greater resources and time to investigating the technology's full potential. We need to put it to the test. We need to experiment with it. We need to refine its uses, work through regulatory nuances and challenges and, ultimately, build on applications for it.
"Unfortunately, we are at least several years away from this happening."