The world's smartest cities
Most cities will have technology solutions they can point to, but some cities are made smarter than others. Robert Scammell lists some of the world's smartest cities and explores the tech that makes them tick and the strategies that make it all a reality.
London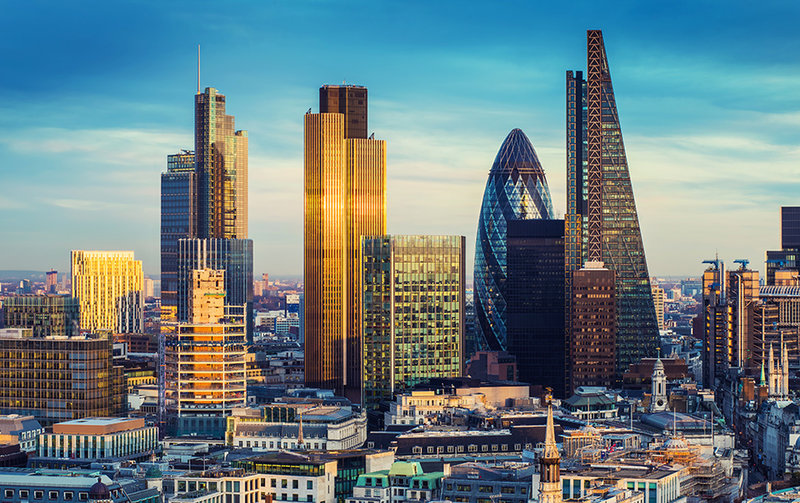 "Tapping in" with a contactless payment card on London's public transport network has become so second nature that it seems odd to call it smart. Yet in a global context, London's transport network is recognised as a leader – despite those rush hour heads-in-armpit moments on the underground. Data generated on its public networks, including up to five million tube passenger journeys per day (pre-pandemic), is analysed by Transport for London to improve services in an open loop system.
Open data has become a key pillar of London's smart city initiative. The London Datastore, a free and open data-sharing portal, contains over 700 datasets on areas such as transport, housing and the environment. Hundreds of apps have been created using this data, including Citymapper which helps commuters and tourists alike to navigate London's sprawling transport network.
In 2013, the Mayor of London created a Smart London Board to shape the city's digital technology strategy. Five years later the Board unveiled Smarter London Together, a roadmap to "transform London into the smartest city in the world" and also appointed a chief digital officer. It had five missions: more user-designed services, a new deal for city data, world-class connectivity, enhancing digital skills and improving city-wide collaboration.
While London is no longer filled with the thick smog that gave it the moniker Big Smoke, pollution remains a pressing problem. Technology is seen as part of the solution, with the London Air Quality Network and Breathe London network using IoT devices to collect data from pollution hotspots to inform policy decisions such as the congestion charge, as well as provide health impact analysis.
London's patchwork architecture, in which hulking Victorian buildings sit alongside sleek modern office blocks at the centre of an area formed by 32 expansive boroughs, creates both planning and retrofitting challenges. The capital turned on its first 5G networks in 2019 and is making steady progress in adding more stations. Once wider coverage has been established, 5G networks will pave the way for more advanced smart city technologies such as driverless cars.
In 2012 Siemens built the Crystal visitor centre in Royal Victoria Docks as part of its sustainable cities initiative, at a cost of £30m. It is an example of tech companies engaging with citizens. Inside it has exhibition spaces on topics including smart buildings, health, green cities and more.
New York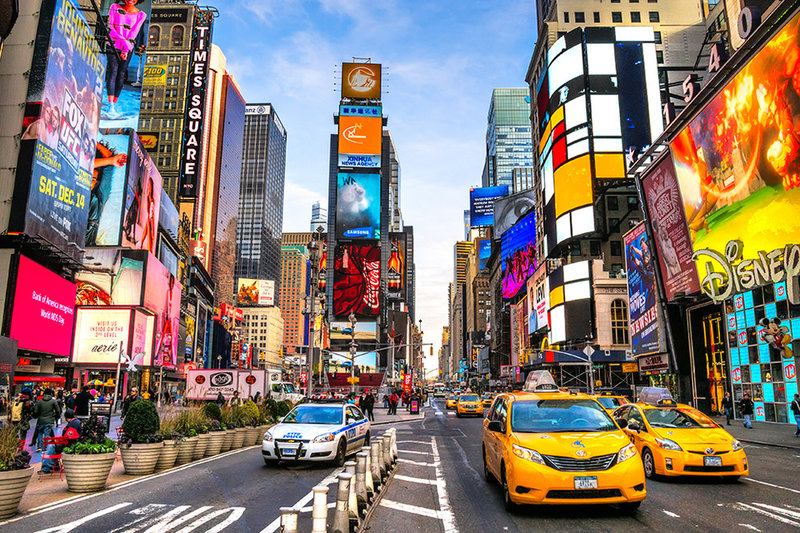 Credit: Luciano Mortula - LGM / Shutterstock.com
The Big Apple made big moves to become a smarter city between 2010 and 2013. Resulting projects have helped cement the metropolis as a leading smart city. Applications include automated meter readings deployed by the NYC Department of Environmental Protection to give city planners and residents a snapshot of how one billion gallons of the city's water is being consumed each day. Dotted around the city are LinkNYC kiosks that offer free gigabit Wi-Fi and contain a tablet for making video calls, accessing city maps and services and making phone calls. The digital upgrade to traditional phone booths came with privacy concerns that citizens' movements could be tracked around the city.
The high concentration of skyscrapers makes New York a guzzler of energy when it comes to powering office lights. Since 2013, the NYC government has invested in retrofitting fluorescent lighting with energy efficient LEDs with smart controls. Solar powered BigBelly trash cans use wireless sensors to monitor rubbish levels and schedule more efficient pickups.
New York has moved away from city-wide masterplans out of a belief that spending too long planning will see technology go out of date. Former New York CIO Jeremy Goldberg said: "Technology is developing so rapidly that if you spend too much time on strategic planning you [risk] designing a plan that may not be relevant in a year." Specific smart city projects fall under the wider strategic plan of One New York.
In 2012 it introduced the Open Data Law, which dictates that all public data must be made freely available on a single web portal. It runs a civic innovation competition called BigAppsNYC that "challenges designers, developers, academics, entrepreneurs" to use this data to create technology solutions for improving the city. It has led to the creation of apps to digitally file claims and help them find jobs.
Tokyo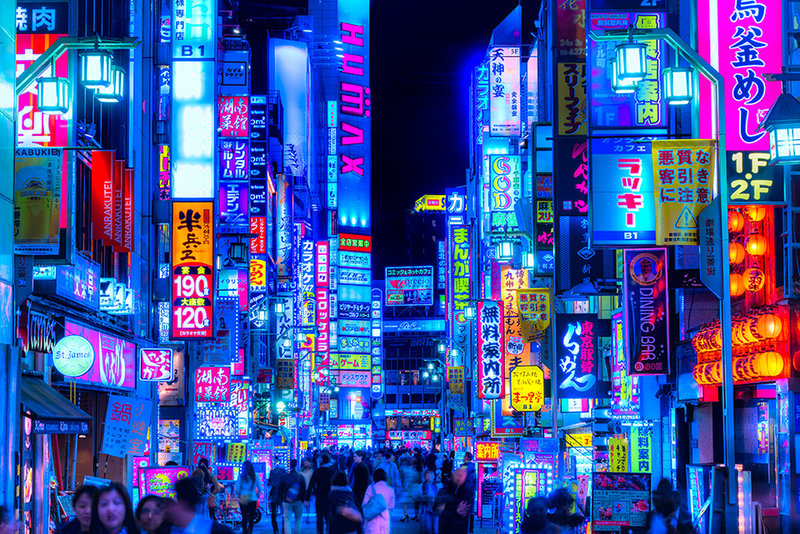 Credit: Luciano Mortula - LGM / Shutterstock.com
Tokyo's smart city strategy has in part been shaped by natural disasters. The capital of Japan turned to smart grids to ensure a steady, uninterrupted distribution of electricity after the deadly 2011 earthquake and tsunami caused blackouts. Life-saving smartphone alerts provide warnings ahead of future disasters. Meanwhile the Tokyo Rinkai Disaster Park can act as a base camp and survival bunker for citizens in the event of a large-scale disaster, with public benches that can be converted into cooking stoves and solar-powered charging stations for e-bikes.
At the heart of the Tokyo Metropolitan Government's smart city plans is a focus on reducing CO2 emissions to zero. In a shift towards electric vehicles the government is offering subsidies and installing more charging points. A smart grid system in Yokohama powers 4,200 buildings and has reduced power consumption by 20%.
The city can draw on a strong history of technological innovation and is home to technology players including Sony, Hitachi and Fujitsu. This year Toyota Motor broke ground on a smart city near Tokyo, which the automaker described as a "living laboratory" for testing autonomous vehicles and robotics that can assist citizens.
The coronavirus pandemic may have postponed the 2020 Tokyo Olympic Games, but the city still benefited from a $54.4bn transformation project that bolstered its smart credentials.
When the games are eventually able to go ahead, airport arrivals will be collected by a driverless bus, while self-driving mobility scooters will transport travellers through terminals. Security staff at the games will be assisted with facial recognition technology and a fleet of camera-mounted drones whizzing 50 metres above crowds. In a sign that the games are a launching off point for future smart city initiatives, there are plans to turn the Athletes' Village into a smart energy district that uses hydrogen energy.
Or as JLL Japan Research's Naoko Iwanaga put it: "The Japanese government sees technologies like these as a means to create a smart city that can serve the world as an international financial hub even after the Olympics end."
Barcelona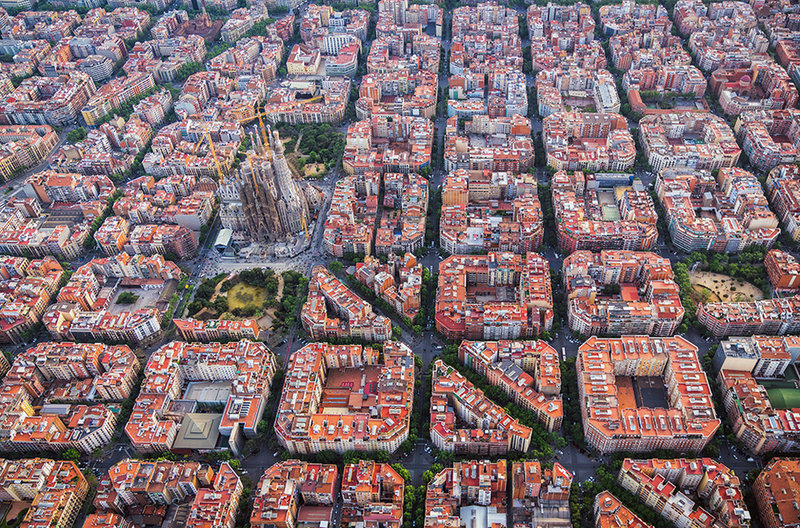 Barcelona was an early adopter of smart city technologies. So early, in fact, that it created the City OS initiative, a bespoke platform to "enable the city's various projects to be securely and efficiently managed and operated" in 2014. The open system integrates all municipal IT systems with public management services and private sector operators. The system was applied to the Las Ramblas boulevard and Gaudi's Sagrada Familia basilica to analyse footfall data, which concluded more crossings were needed instead of a complete redesign.
If you're looking for Wi-Fi hotspots, then Barcelona has you covered – quite literally. Its Wi-Fi network provides around 750 connection points that cover nearly the entire city, following a successful government initiative launched in 2013. This makes it one of the world's most connected cities, which supports its network of IoT sensors that assist with smart parking, optimised waste collection and energy efficiency.
Smart street light sensors, for example, can detect when there are no pedestrians around and dim their lights, leading to energy savings of over $37m each year. Barcelona was also home to the EU-funded InLane project, which developed a low-cost navigation application that operates at a lane-level and is crowdsourced using computer vision technology.
The city also has a project to standardise 5G antennas with a view to creating a public and neutral 5G operator. With such a focus on connectivity, it is perhaps no surprise then that Barcelona is home to leading trade events Mobile World Congress, IoT Solutions World Congress and the Smart City Expo.
At the heart of its smart city efforts is a focus on data privacy and sovereignty. Barcelona is part of the Decode project, which uses decentralised technologies such as blockchain to give people better control of the data that they generate as they move about in the city.
Singapore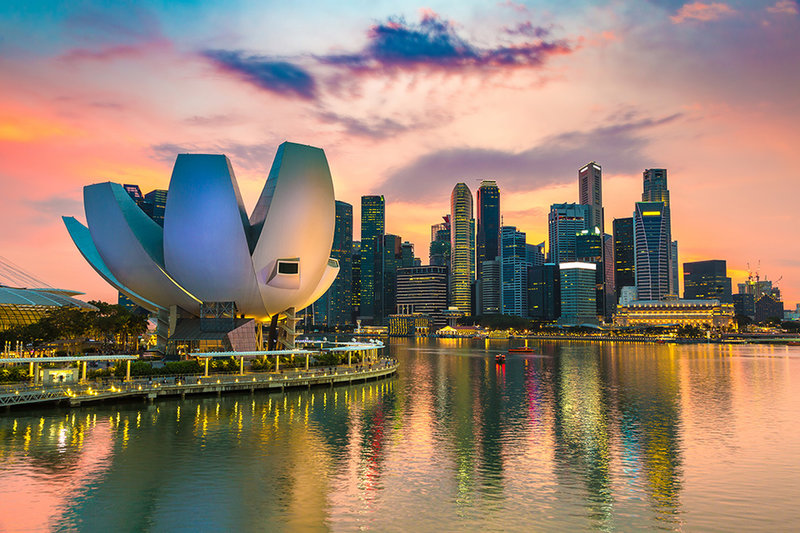 Credit: S-F / Shutterstock.com
The city-state has transformed its urban landscape thanks to the Singapore government's goal to become a "smart nation". Launched in 2014, the project partners with technology startups to run initiatives spanning health, transport, urban living and others. It has also digitised government services, including a blockchain-based platform called OpenCerts that issues and validates tamperproof digital academic certificates. The Smart Nation project promotes an open data philosophy, with data available via government portals.
Across the 728 sq km city-state there is a network of more than 110,000 smart streetlamps, known as 'lampposts as a platform'. They contain cameras and other sensors that provide environmental data and analyse crowds' behaviours, a move that has sparked surveillance concerns. Singapore is one of the most advanced cities for digital twins, having created a 3D virtual replica of the city that can be used by the public and private sector for planning, test-bedding concepts and solving emerging problems.
Singapore is well-positioned to reap the rewards of smart city solutions, with 90% of households having access to a computer and the internet, according to 2019 GlobalData research. Transport networks gather anonymised consumer data from fare cards to identify and manage commuter hotspots. It is also trialling hands-free fare gates to aid those with mobility challenges.
Singapore has one of the most extensive autonomous vehicle testing strategies. It was given a boost in 2017 after an amendment to Singapore's Road Traffic Act recognised motor vehicles that don't require human drivers – although a qualified human driver must remain on hand in case of emergency. A commercial autonomous bus service trial is underway to test the viability and safety of the service.